This post is also available in: 日本語
Why you should check out Notion if you're looking for an efficient knowledge management tool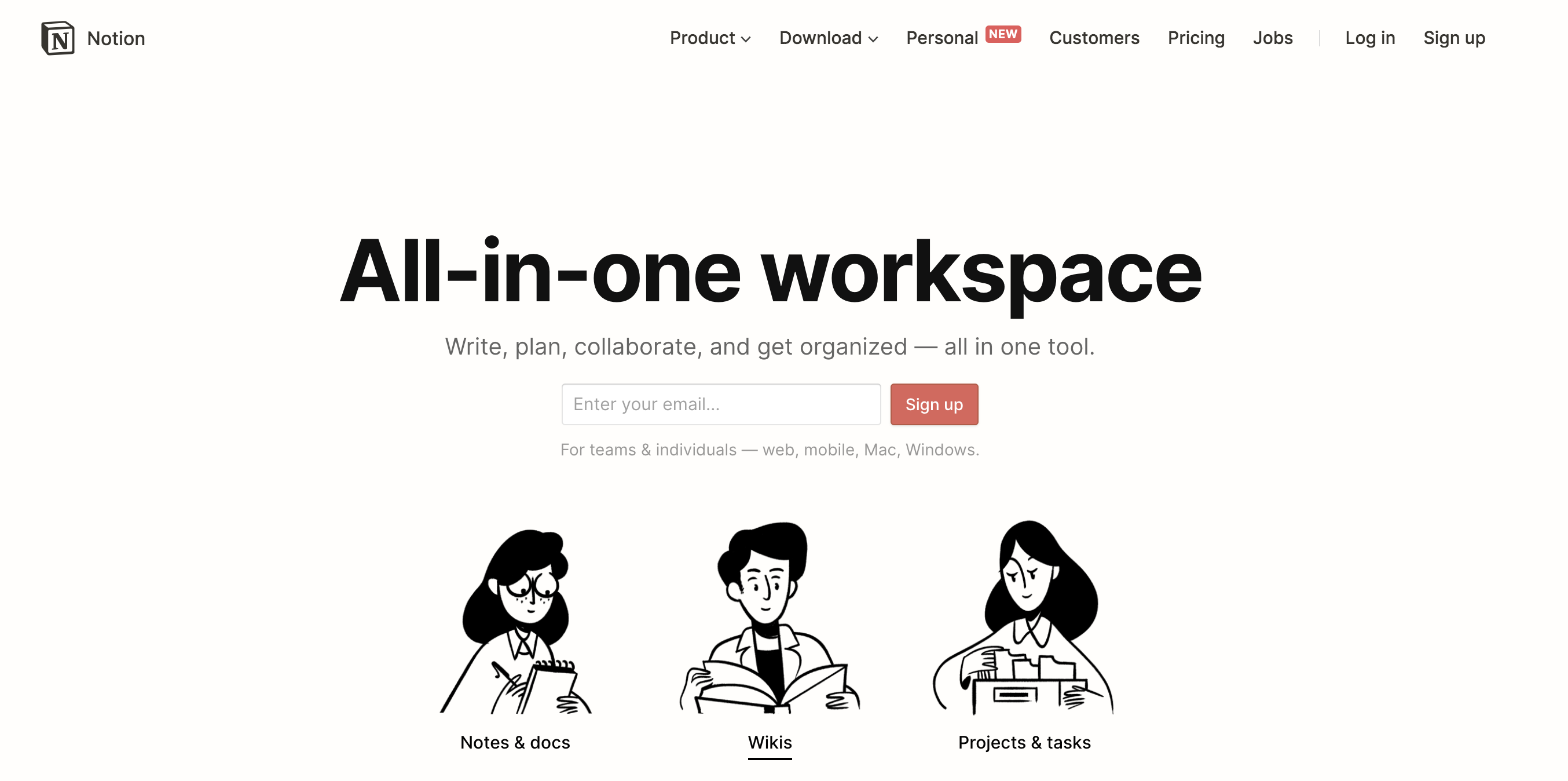 In this article, we will explain the basic usage of Notion, a collaboration tool that allows you to perform task management, document management, knowledge sharing and information management in one tool. As mentioned above, it has many functions, but its intuitive user interface allows you to customize it to your liking and use it as a convenient tool.

Available for individuals and teams!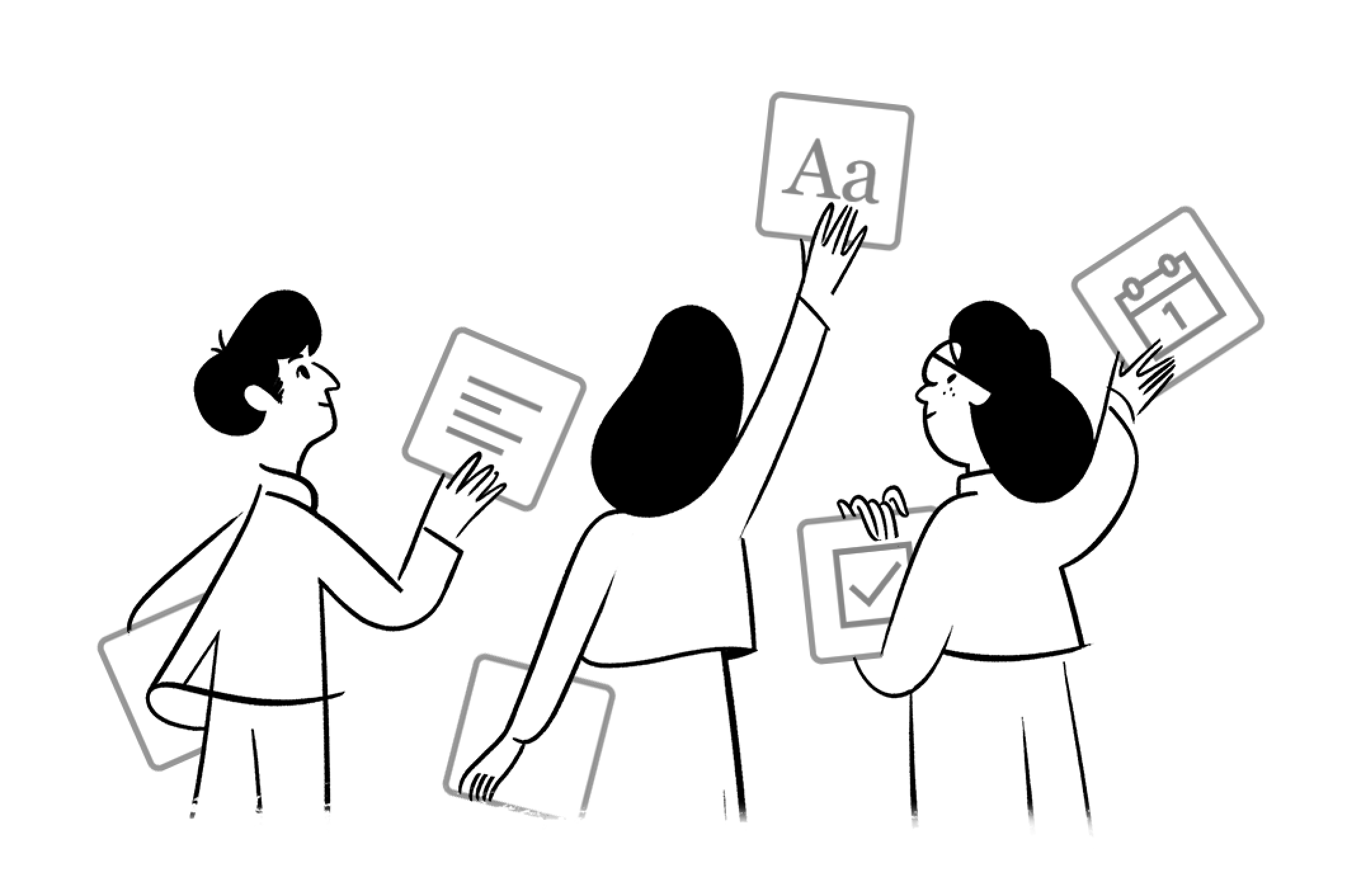 Notion can be used by both individuals and teams. For example, you can use Notion to manage your notes, tasks, blog posts, and favorite web services all at once. If you're in a team, you can share knowledge among members, manage projects, and use it like a wiki tool. It's a great tool for both individuals and teams to manage information in a customized way.
What is Notion?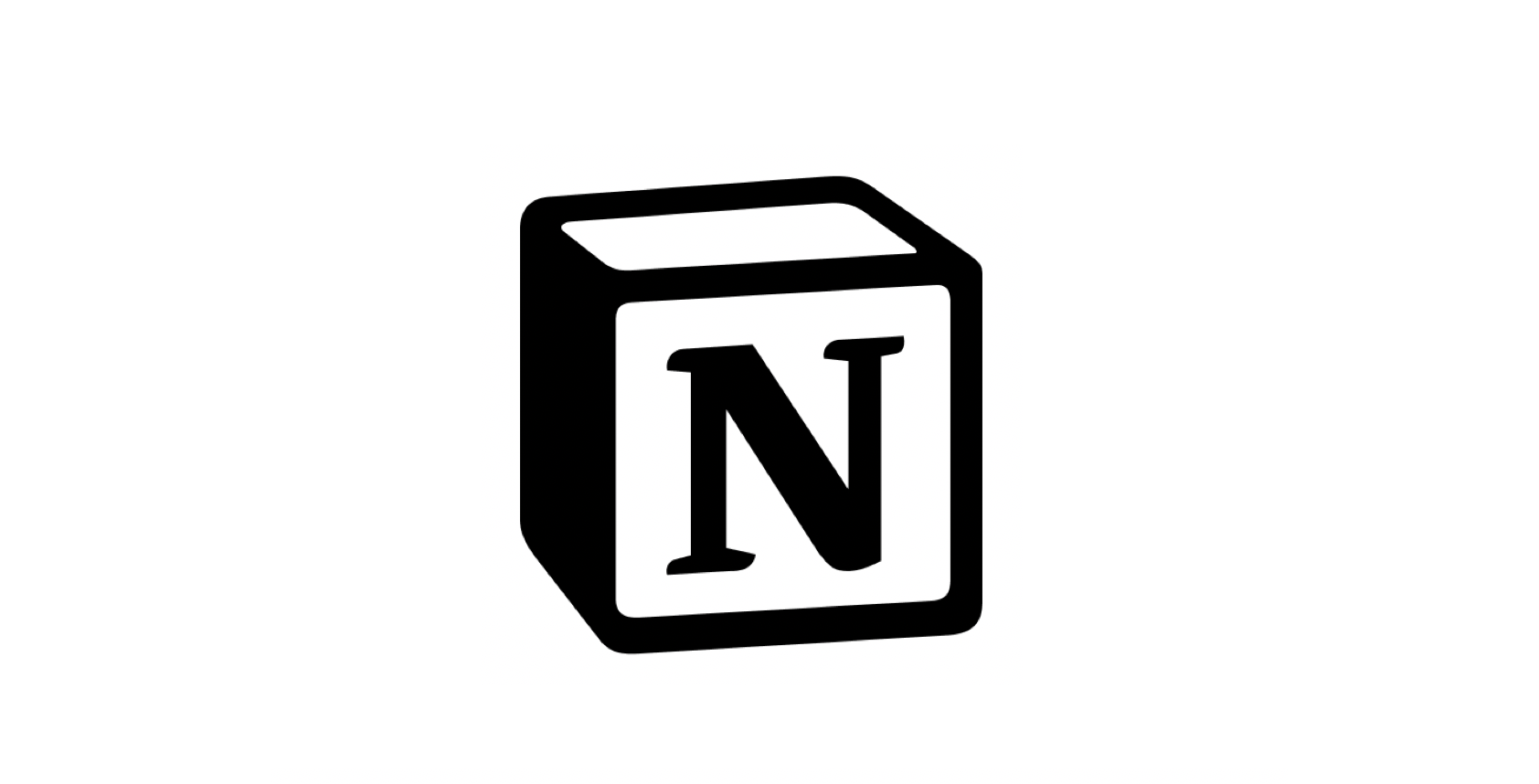 Notion is a collaboration tool for document management (memo pad), knowledge sharing and task/project management.
document management (memo pad)

knowledge sharing

task/project management
Notion is run by US startup Notion Labs, a super fast-growing startup that has been in operation since 2016 and has been a unicorn company since April 2020, having successfully raised a major funding round.
Notion Prices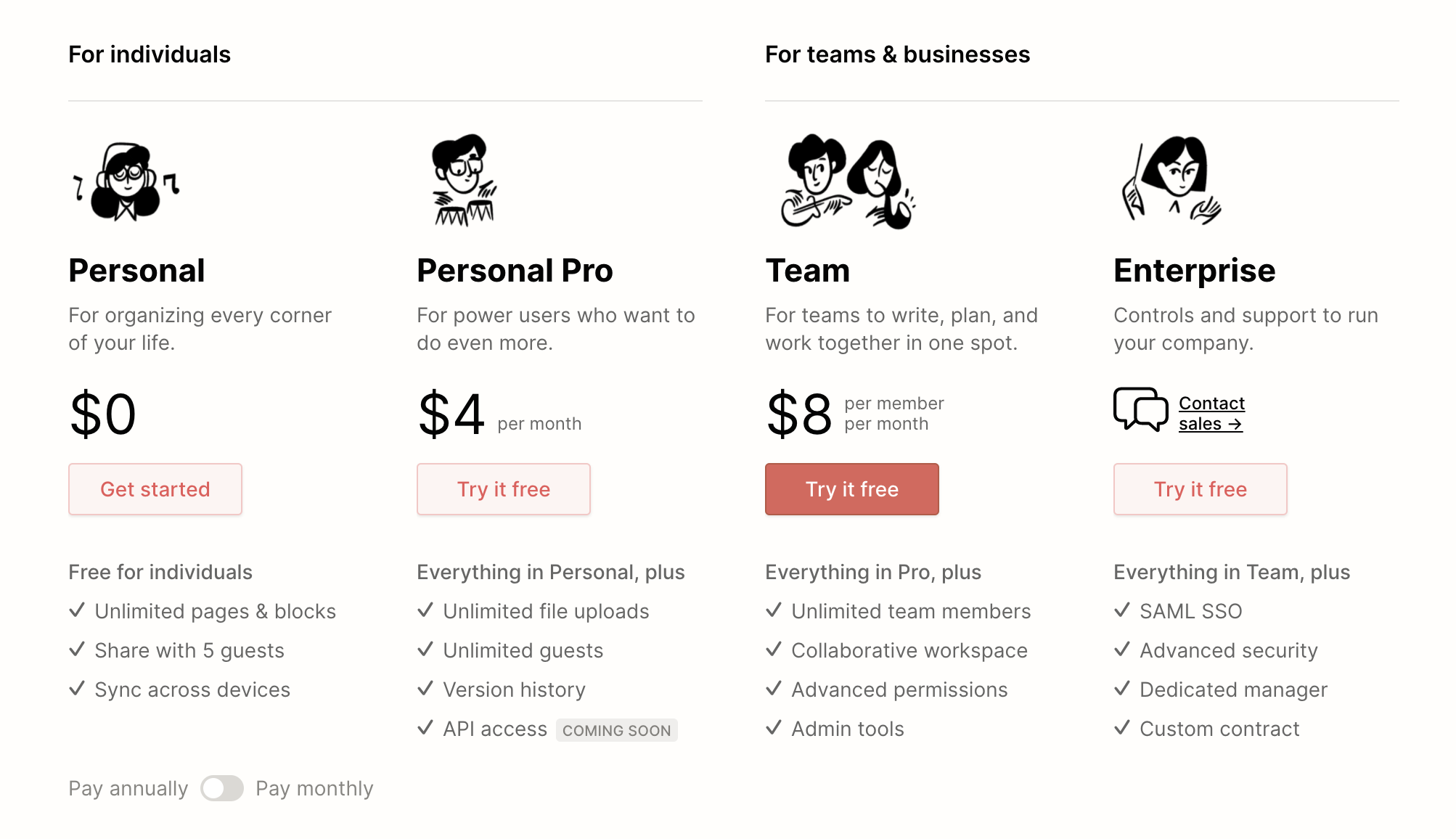 Notion offers two plans: "Individual" and "Organizational" rates.
For Individuals
With the Personal Plan, it's free to use. The Personal Pro plan is available for $4.00 per month for individuals with a paid plan. The main difference between free and paid plans is the amount of data you can upload and the number of guests you can share.
For  Teams
For organizations, it's $8 per user per month. Enterprise is available with a more customized plan.
The appeal of Notion
Now that we've given you an overview of Notion, let's move on to a digest of Notion's appeal.
Intuitive interface with emoji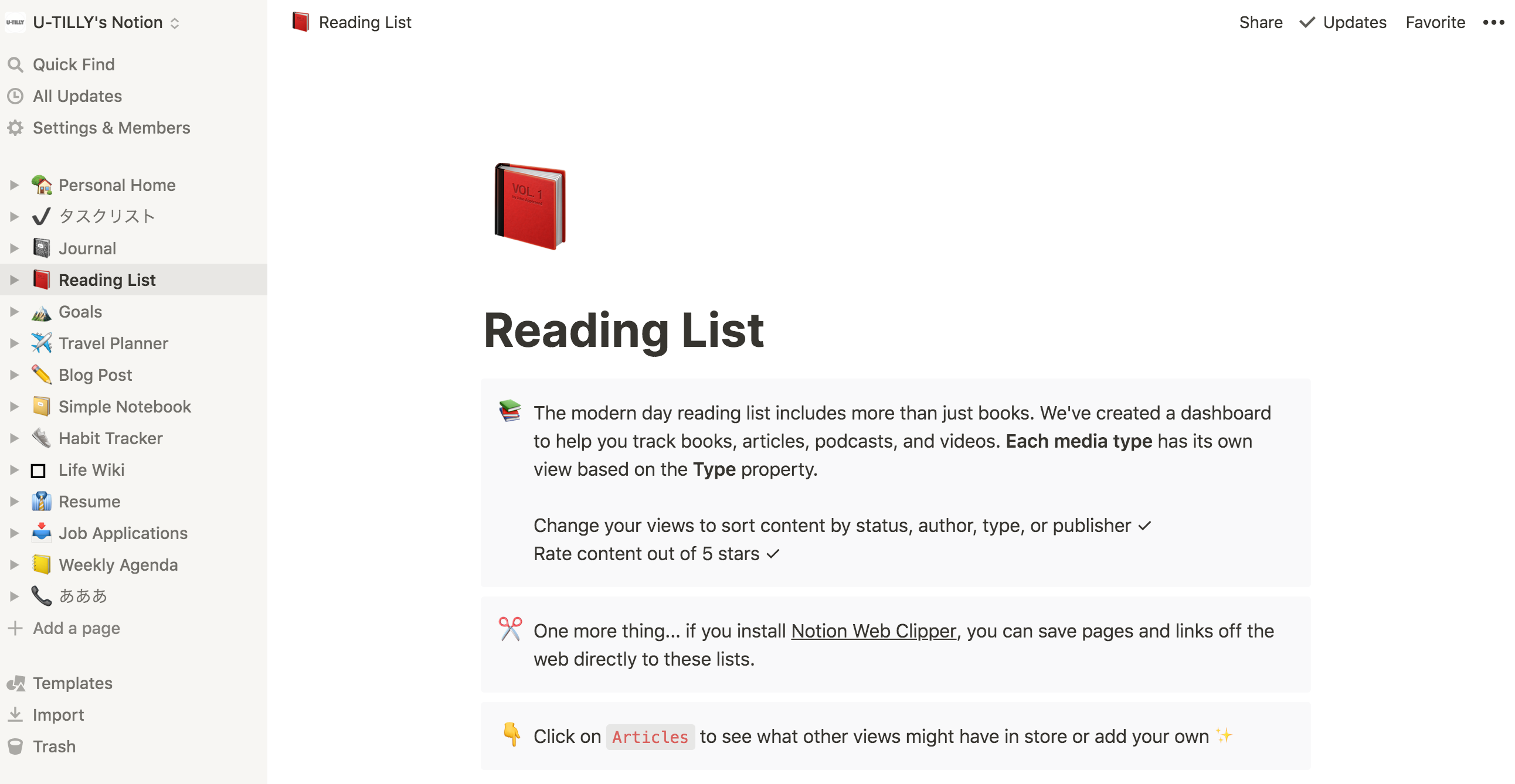 Notion has one of the most intuitive and friendly interfaces of any collaboration tool out there. A big reason for this is the page design that pushes the emoji icon. All page designs can be labeled with an emoji icon, which not only increases visibility, but also makes the page much more approachable.
Sidebar for easy information management
Pages in Notion are managed by a sidebar. In addition to the aforementioned icon-driven interface, the sidebar can be dragged and dropped to change its hierarchy at will.
You can manage a table like a Google Sheet.
With Notion, you can manage it like an Excel or Google Sheet, which is rare in a collaboration tool. Also, you can change the view to "Calendar Format" or "List Format" by changing the view.
The kanban board style makes it easy to manage tasks
Notion also allows you to instantly create a kanban-board style of task management, which is the mainstream of task management.
Easy to search for functions with slash commands.
Notion allows you to use the slash command. Just hit the slash "/" to get a feature recommendation display. This allows you to use a huge amount of features without having to go to the menu.
You can use it on the web and on the app.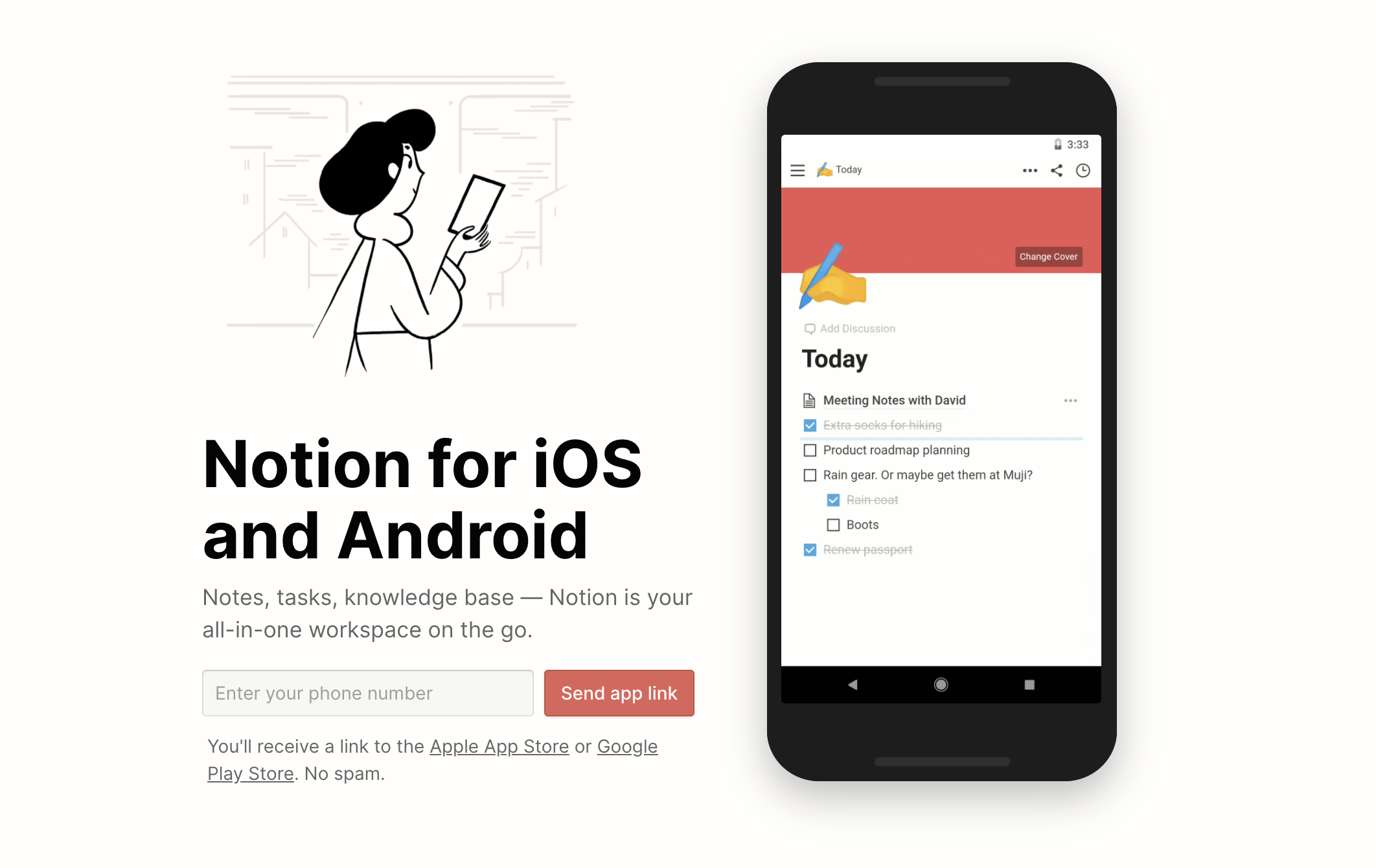 Notion is also available in a variety of device environments. Currently, Notion is available on the following devices Once you start using Notion, you will be able to check and update Notion without being in the office.
Web Browser
desktop application
iOS App
Android App
That's all we've done is give you a digest of the appeal of Notion.
Free To Use
As mentioned earlier, Notion is also available for free for personal use only. Once you've tried it, you can take the next step and try it out on your team. Please give it a try.
That's all, we've given you a quick overview of the appeal of Notion.
Basic usage of Notion
Next, let's take a look at the basic concepts of Notion.
The basic concepts of Notion
Notion has the following basic concepts. It's easy to remember and understand how to use it. You create more and more pages in the workspace, which is the biggest box in the world. Pages are organized in blocks, and you can swap out and delete blocks and change the layout as you wish.
Workspace: the biggest box of the project.
Page: Create a page in your workspace (pages can be viewed).
Blocks: These are the building blocks of a page. It is the smallest unit of text and tables.
Create a page
The most frequently used feature in Notion is the "Create Page" feature. Basically everything you do, whether it's a document or a task manager, is available by creating a page. You can create a page by clicking the "New page" button in the bottom left corner of the screen.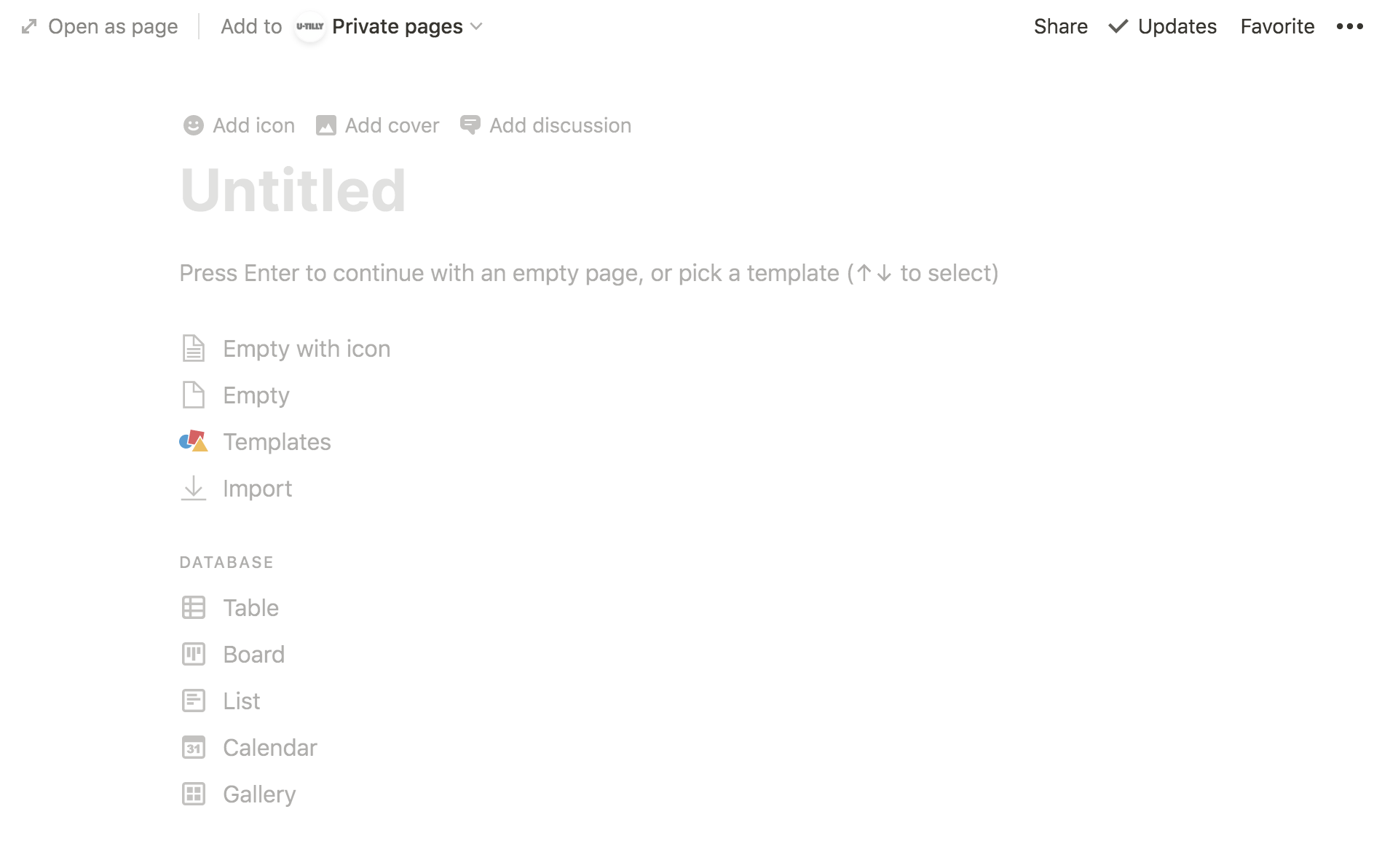 A page has the following main elements
Title: the title of the page
Cover: a cover image that represents the page (can also be displayed as a recommendation)
Icons: emoji to represent a page
Body: the body of the page
The text has many functions, such as setting headings, pasting images and videos, creating tables, and more. These can also be created without hassle using the slash command mentioned above. The slash command allows you to create pages quickly and smoothly.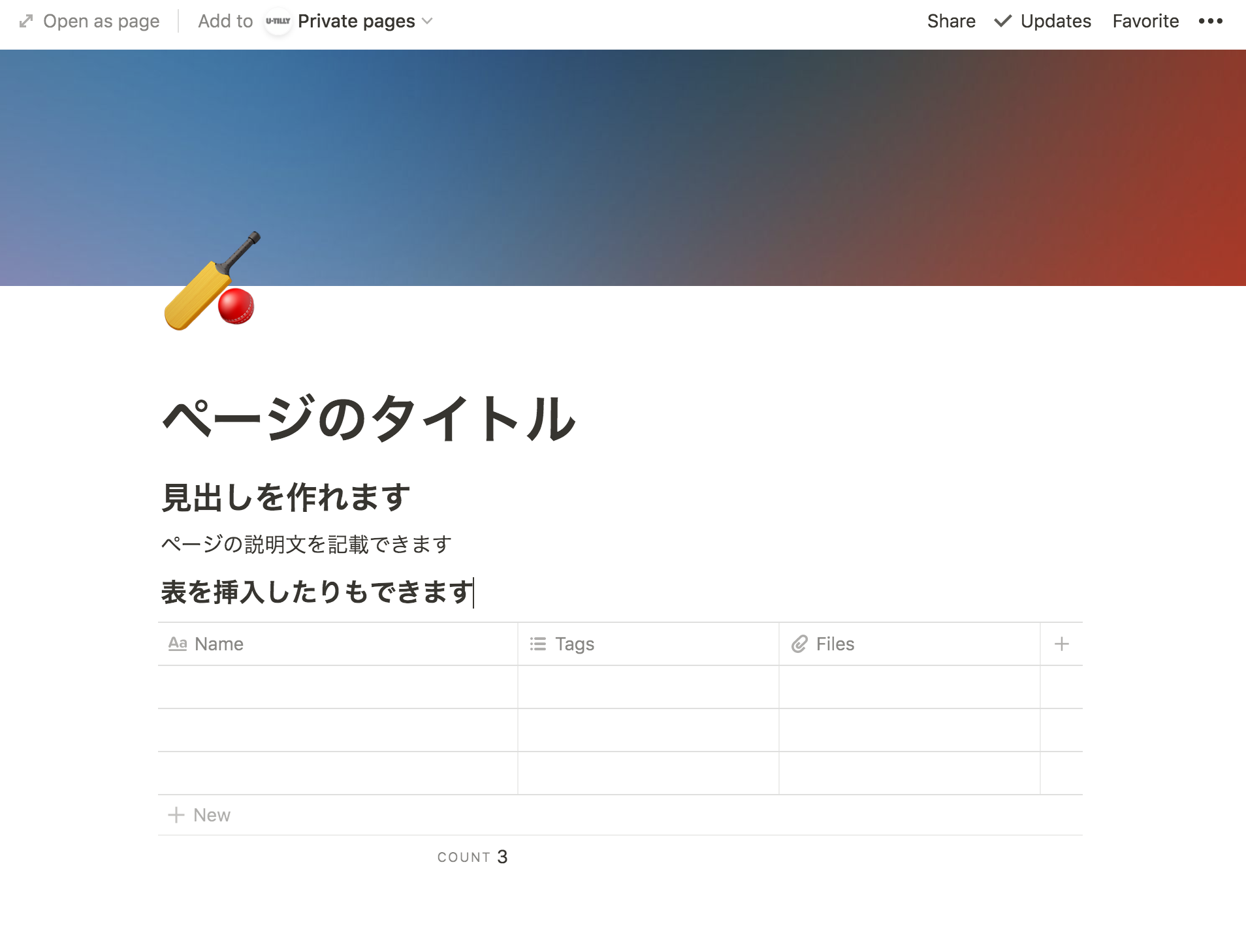 Make a to-do list.
For example, if you want to create a To-Do list in Notion, let me explain how to do it. First of all, you create a page. If you type "to" with the slash command, the recommendation of the To-Do list will come up.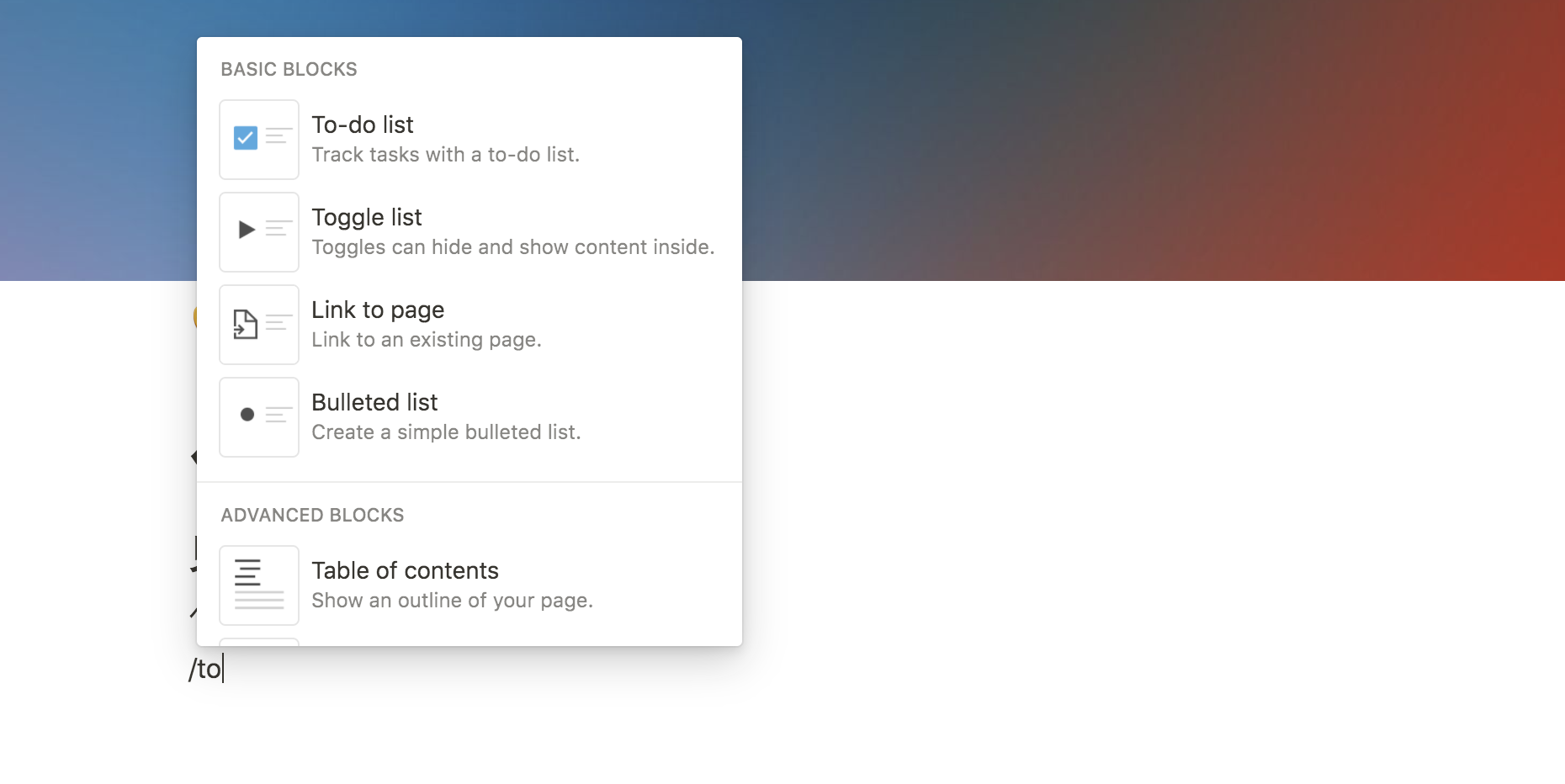 As soon as you select "to-do-list", you can create a list.
Shortcuts using templates
If creating a page from scratch in Notion is too hard for you, there are many templates to choose from. Select 'Template' in the sidebar to see a collection of page templates for various use cases.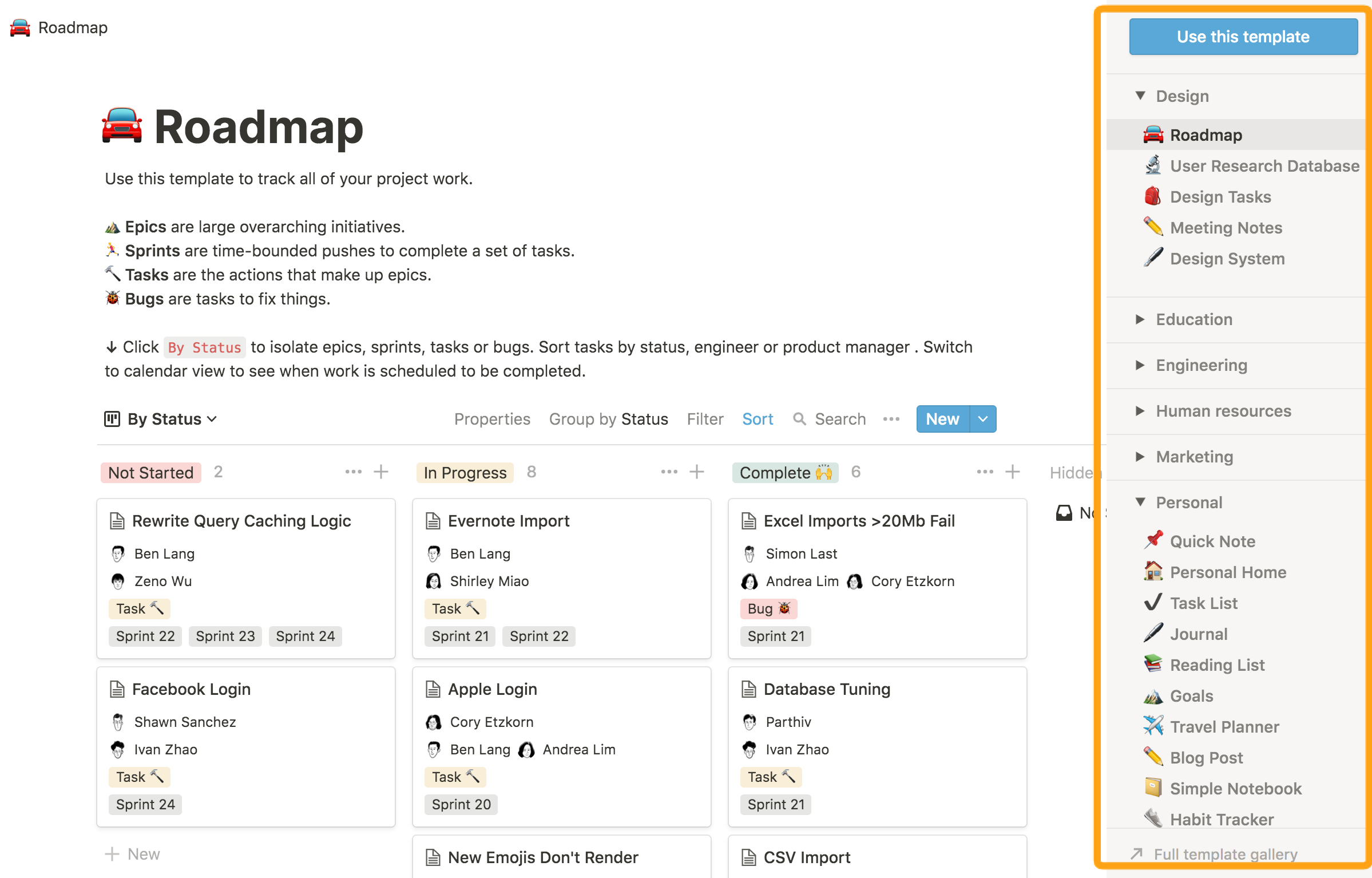 Stock up on information instantly with the Web Clipper function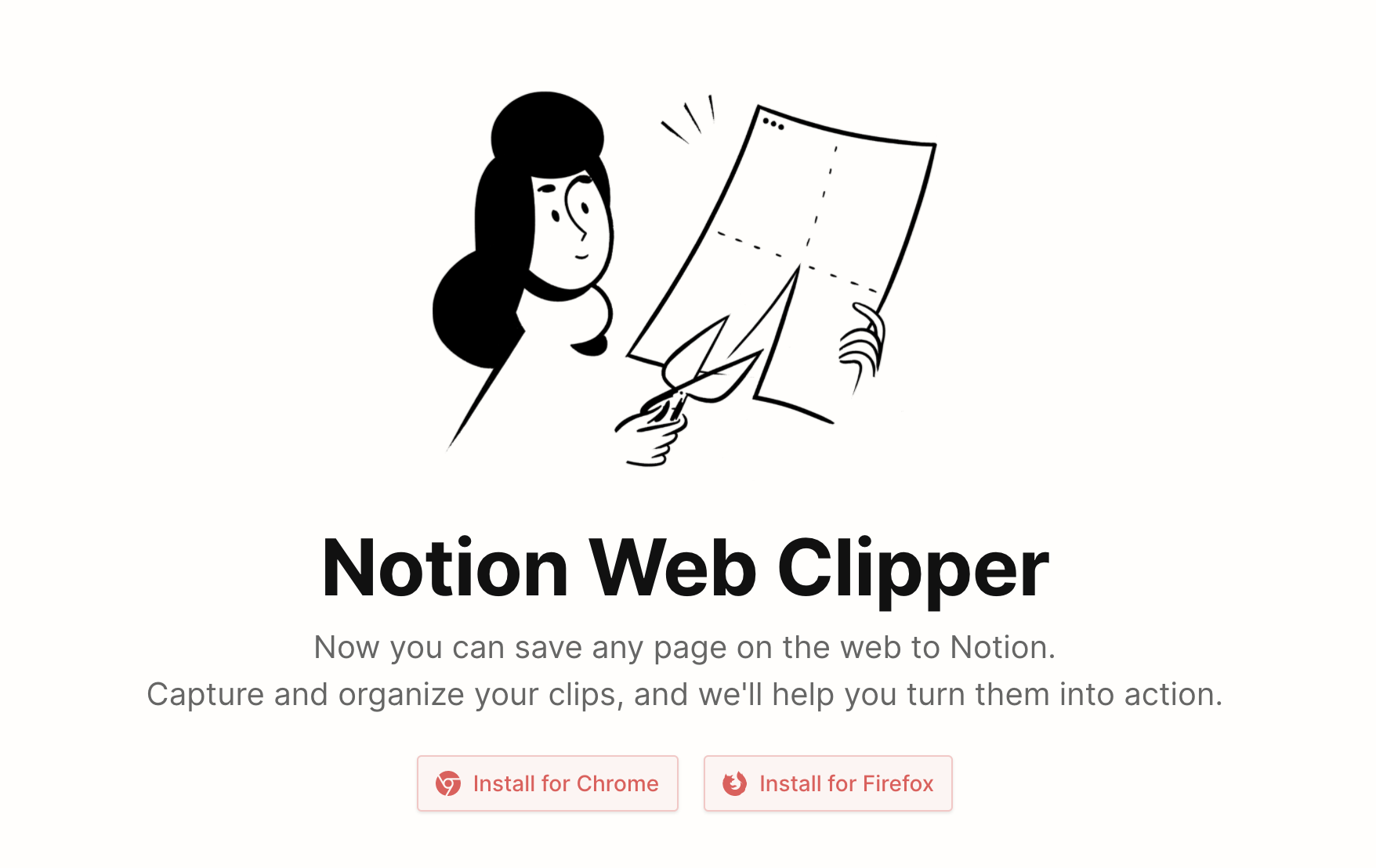 Notion has a feature called "Web Clipper" that allows you to save a screenshot of the page you're looking at instantly. For example, if you find a blog post that you want to write down, you can save it on the spot and check it later on Notion.
How to use the Web Clipper function
Web Clipper is an extension for your browser. At the time of writing, Google Chrome and Firefox are supported. For example, in Chrome, you will see the following icon. Just click on this icon on the page you want to save and click "Save page" to see the page on Notion.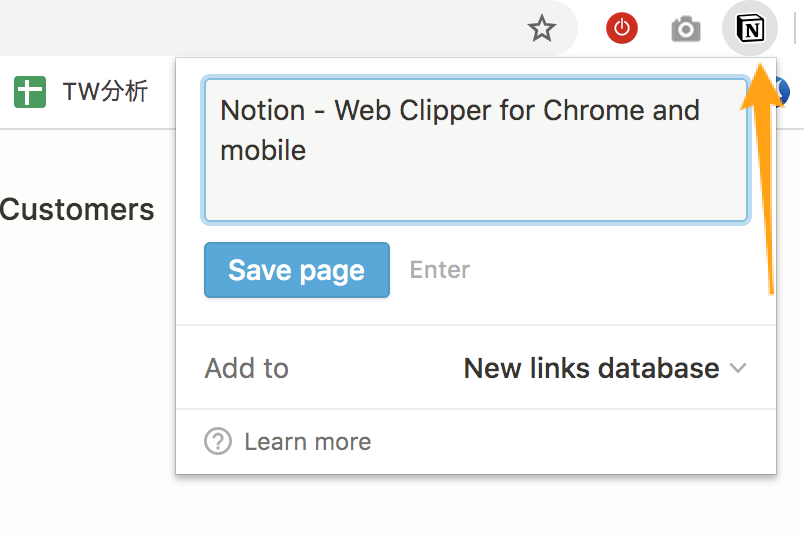 Afterwards
I hope you can see how easy it is to manage information with a very intuitive interface. Whether you are a team or an individual, if you want to manage your information more easily and efficiently, please check out Notion. This is the end of the explanation of Notion.