This post is also available in: 日本語
About Confluence
What is Confluence?
Confluence is a wiki tool for organizing and discussing work by creating content in a team. In addition to being able to easily create and share pages like a blog, you can also work with a variety of external applications. Yahoo! , GREE, and many other IT companies are using the hottest wiki tools right now.
Here is Promotion Video
The Operation Company of Confluence

Confluence is managed by Atlassian, based in Sydney, Australia. Atlassian is a company that develops enterprise software. In addition to Confluence , Atlassian's products include JIRA, a project management tool, and Trello, a task management tool. Other products for programmers include Crucible, FishEye, Bamboo, and Clover.
| | |
| --- | --- |
| Company | Atlassian |
|  Corporate site  | https://ja.atlassian.com/company |
| Adrress |  Sydney, Australia  |
|  Products  |  Confluence、JIRA、Trello、Crucible、FishEye、Bamboo、Clover   |
| MArket cap | 8.74B |
Atlassian's market cap is growing rapidly.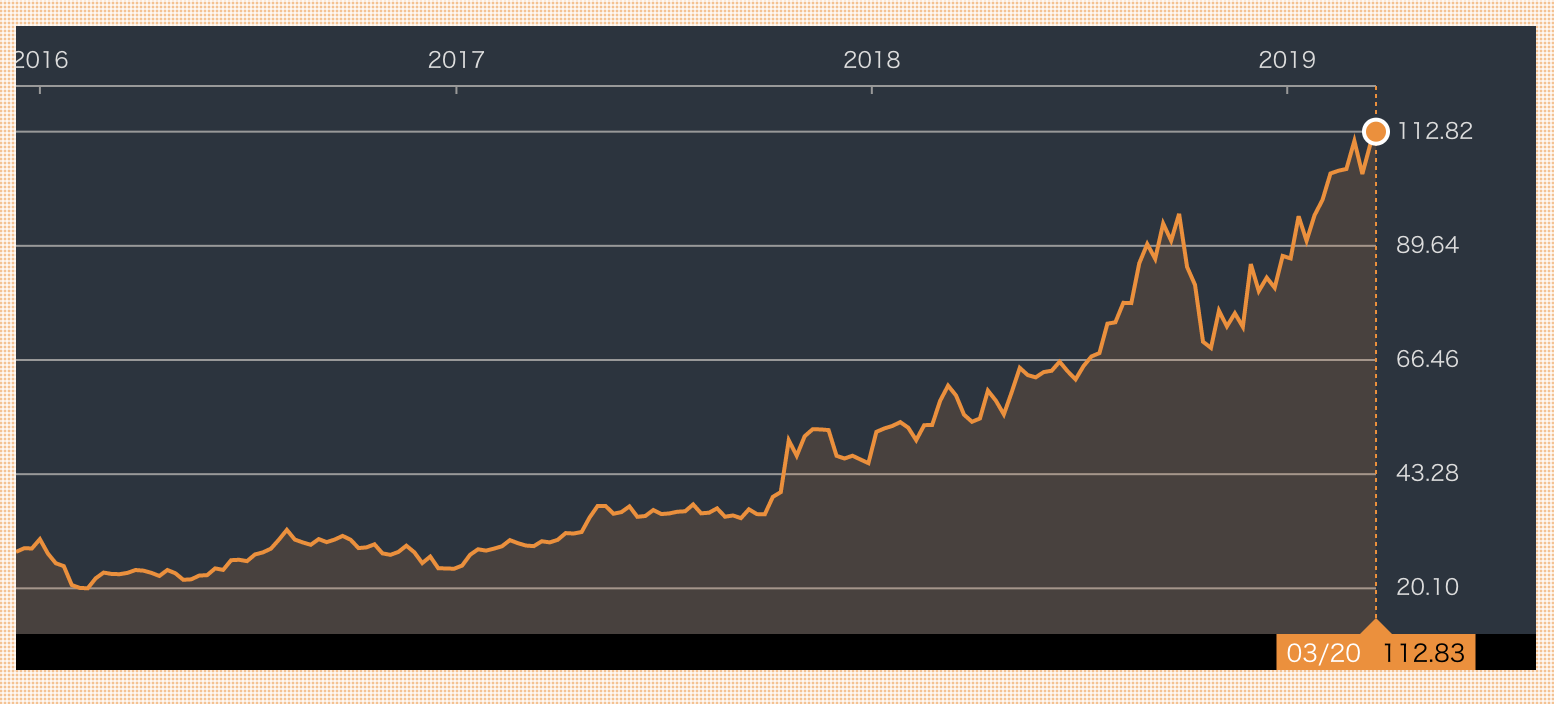 How we use Confluence?
Confluence is a very useful tool, but it has its pros and cons. I think you should be able to use it as effectively as possible after controlling the advantages.
A brief overview of Confluence usage.
Value of Confluence
  To organize and accumulate information efficiently and clearly
  Use case
・Sharing manuals and rules – rules, operational flows,
・Minutes: Minutes of the meeting
・Management of targets: Management of targets, slogans, etc.
・Knowledge sharing: Tips sharing, hub for links
・Information sharing: code, text suggestions, etc.
・Announcements: blog features
・HR Information: Contact Table, Contact
・Notepad: organizing your mind
  Not being well suited
・Flow information: Chat-like use, management of frequently updated information → Trello
・Project Management: Kanban Method etc. → Jira.
・Bulletin board tools: When people are commenting
  Strength Point of Confluence
・You can visualize who is the owner
・Easy to structure — Intuitively change page organization
・Rich integration with external applications
・Work Efficiency Tool Integration: JIRA, Trello, Google
・Also available in the app
・CSS
Confluence Case Study
What companies are actually using it? So let's take a look at some companies that have news about Confluence adoption. A famous IT company is introducing it.
Key Clients (U-TILLY Examine)
Facebook
Adobe Systems
Yahoo!Japan
mixi
GREE
How to register Confluence
Registering Confluence is easy!
Register from the official Confluence page.
The registration procedure is as follows.
Register from register page
2. Choose a plan: first comes with a 7-day free trial
3. Sign Up: Registering basic information such as email
Confluence Pricing
The Confluence pricing structure is based on the number of users per account. The more users you have, the more discounts you can get. A quick reference is here. * The exchange rate is March 2019.
You can check the specific number of people and the monthly amount on the price simulator.

Confluence Basics
Let's take a look at Confluence in more detail.
Spaces and Pages
Confluence is basically a structure where "Page" is added into "Space".
You can set the space according to your purpose, such as personal space or team space.
It can be structured into more specific information such as "Space > Parent Page > Child Page".
Search
Confluence is one of the most wiki-like applications that can be searched. Let's search for KW you are looking for from the search icon on the left side of the screen.

Viewing and editing authority
Confluence allows you to set permissions on a page-by-page basis. Select "key mark" at the top of the edit screen to set the viewing and editing rights in detail.
Private pages that you don't have permission to see won't show up in your search, and you won't be able to tell anyone you don't belong to.
Moving and deleting pages
With Confluence, you can move and delete pages freely.
You can set it from "…" in the upper right of the page.
Alternatively, you can drag and drop intuitively from the tabs on the left side of the page.
Like! ・ Comment
Confluence is great on every page! and comments. Provide interactive communication, including page reviews and discussions. Located at the bottom of each page.
Blog
Confluence provides blogging capabilities. You can see your blog in the list from the tab on the left.
Confluence for Page Creation Summary
In fact, I've put together some of the most common features in Confluence. In particular, I've summarized some of the features that I use most often when creating pages.
Paragraph
You can set the paragraph from "Paragraph" at the upper left of the edit screen. In addition to a more visible layout, this is a useful feature that can be used in conjunction with the Table of Contents widget below to help you keep track of items.

Horizontal ruler
You can line the horizontal ruler to make the information easier to see and organize. You can select from "+" at the top of the edit screen.
Page Layout
You can adjust the layout of the page like a blog. Pages can be managed as a single "Section". Sections can be reordered, added or removed.

Table
When you want to use a table, I recommend you to use the table insertion function. Intuitively manage your tables.
Watch Function
"Watch Function" is available to notify page updates by e-mail. You can set it with the eye mark at the top of the page.

Update History
You can check the update history. If you accidentally update a page, you can revert to an earlier version. Available from the "…" at the top left of the page.

Mention
If you want to clarify the assignment of the person in charge, you can add @ to the beginning of the name, for example, "@ Taro Yamada".
Confluence Useful Macro Summary
What is a macro?
There is an application function called macro to make it easier to work. This macro is the most useful feature of Confluence.
Macros can help you visualize and organize pages better, or they can work with external services like Google. Here are some commonly used macros.
You can easily search for macros from "+" in the upper right of the edit screen.
Table of Contents
You can set the table of contents. The table of contents refers to paragraph NO. The display range can be adjusted by setting the maximum and minimum values.

information system macro
You can configure various information macros to attract the attention of readers.

For example, if you multiply the table of contents with the information macro, it looks like this.

Status Bar
You can set the status bar in color. It seems to be easy to use for the summary of the progress management of the project.

For example, if you multiply the table of contents with the status bar, it looks like this.

Code Block
Use code blocks when you want to share code.

Widget connector
You can fill in various web contents such as YouTube and Google Slide.
For example, there are various ways to use such as putting presentation materials in reading status.
For example, this is what happens when you link a widget connector to Google Slide.
Trello Board
Confluence works with Trello, a task management tool. * Account registration for Trello is required.
Jira
It can work with project management tools "JIRA". * Account registration is required.

Roadmap Planner
You can easily create a roadmap.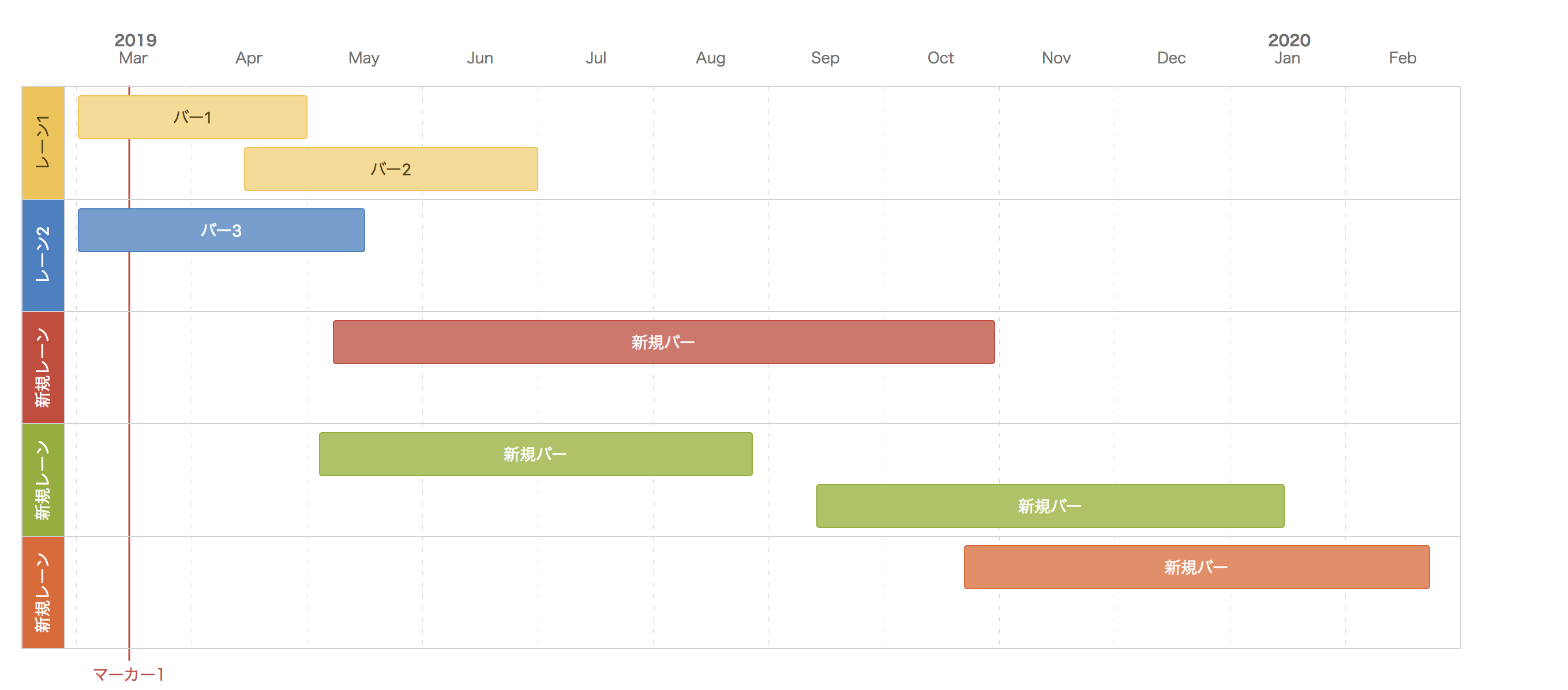 At The End
Confluence also supports smartphone apps.
Please download it. This concludes our introduction to Confluence.