This post is also available in: 日本語
Introduction
Here's a rundown of some of the best ways to get started with business chat tool Slack.
This is a small trick that can be used in a wide range of applications from basic to practical.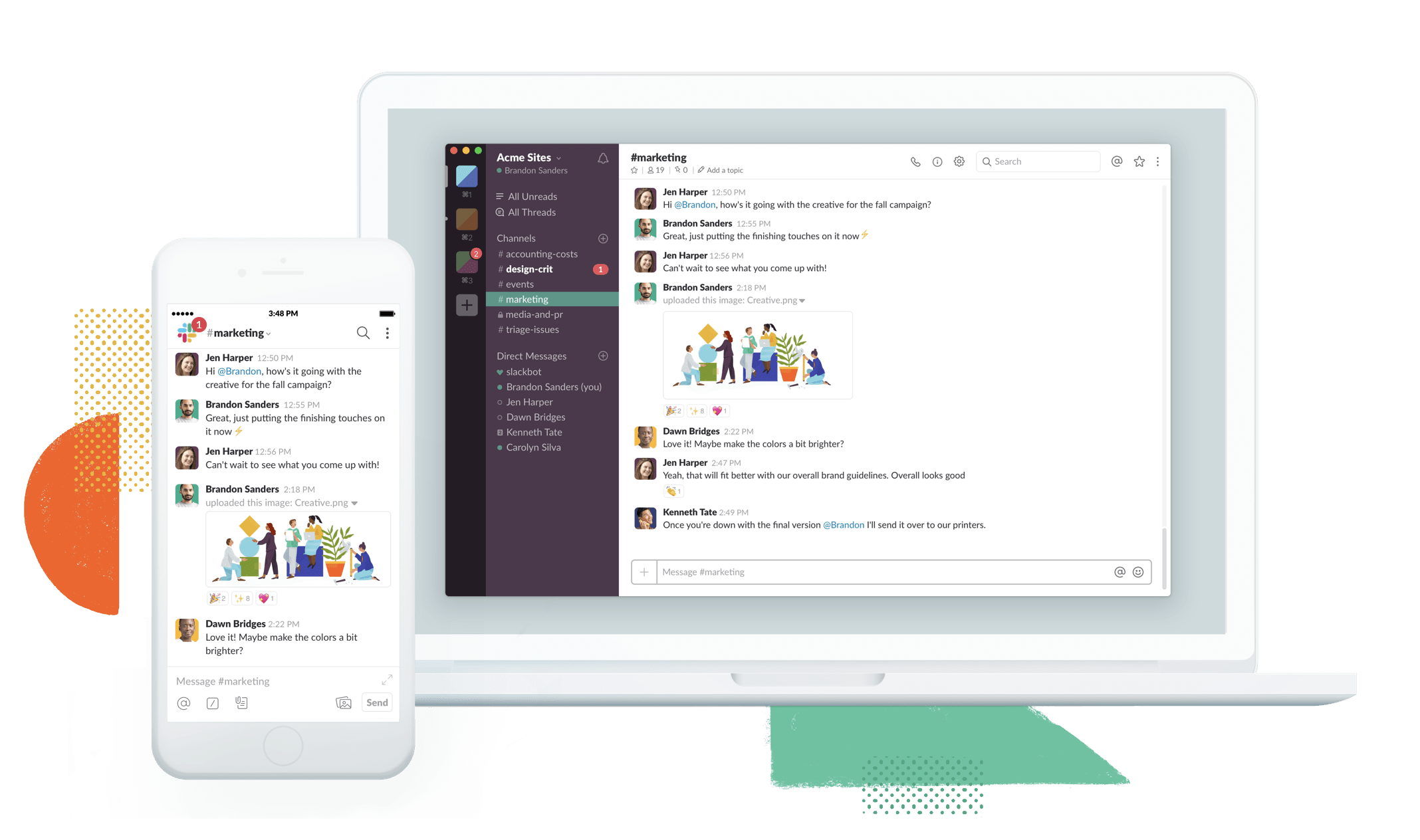 About Slack
Slack is a business chat that is becoming mainstream around tech companies and startups. Slack is designed to work with a variety of applications.

Slack Tips
Here's what you can do with Slack:.
Custom emoji
Slack lets you create and communicate your own emoji as "Custom emoji". Click your icon in the Slacks main menu. From here, select "Customize Slack". The workspace customization screen appears. Select "Add a custom emoji".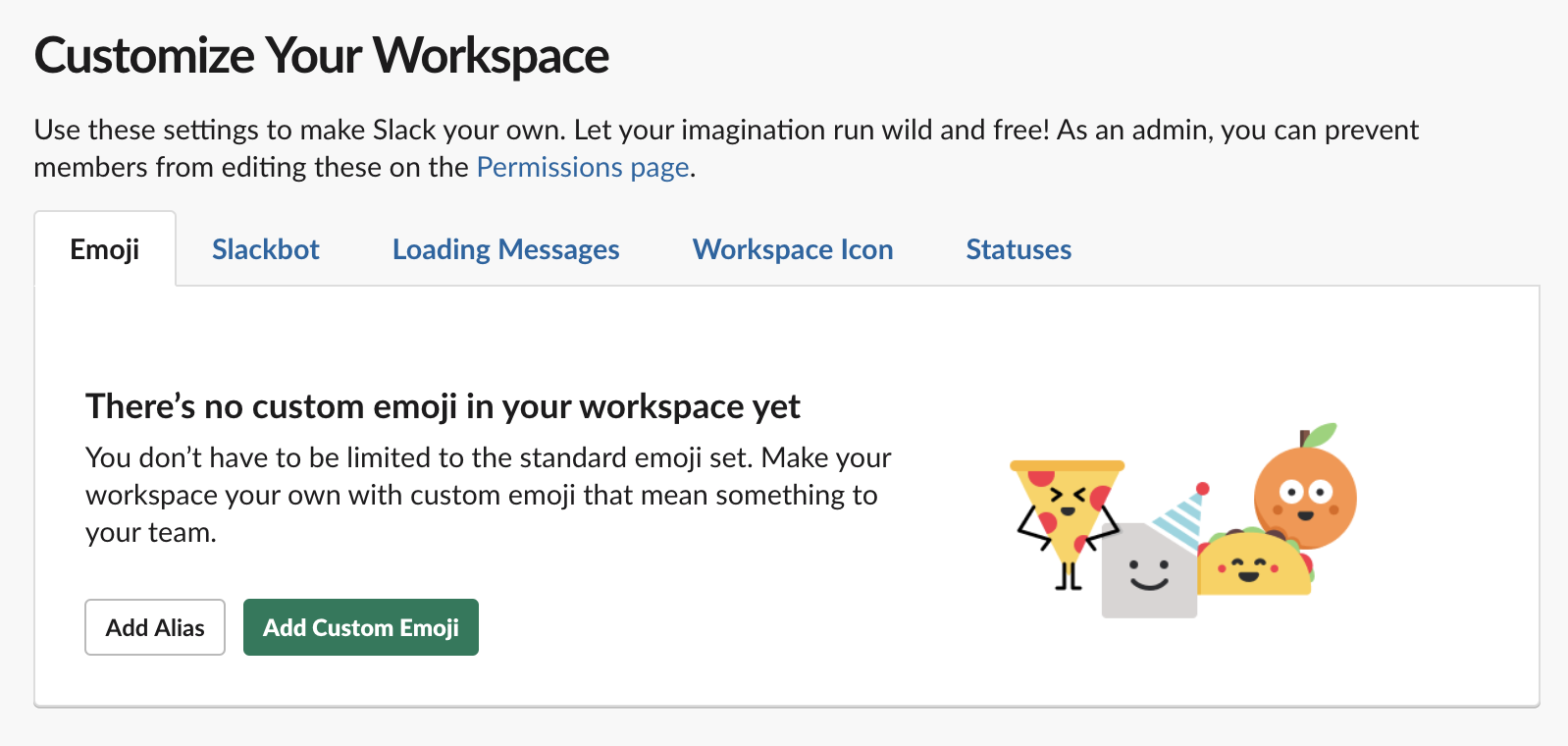 Upload an image that corresponds to a pictograph and give it a name of your choice.
This completes the setting of the custom pictograph.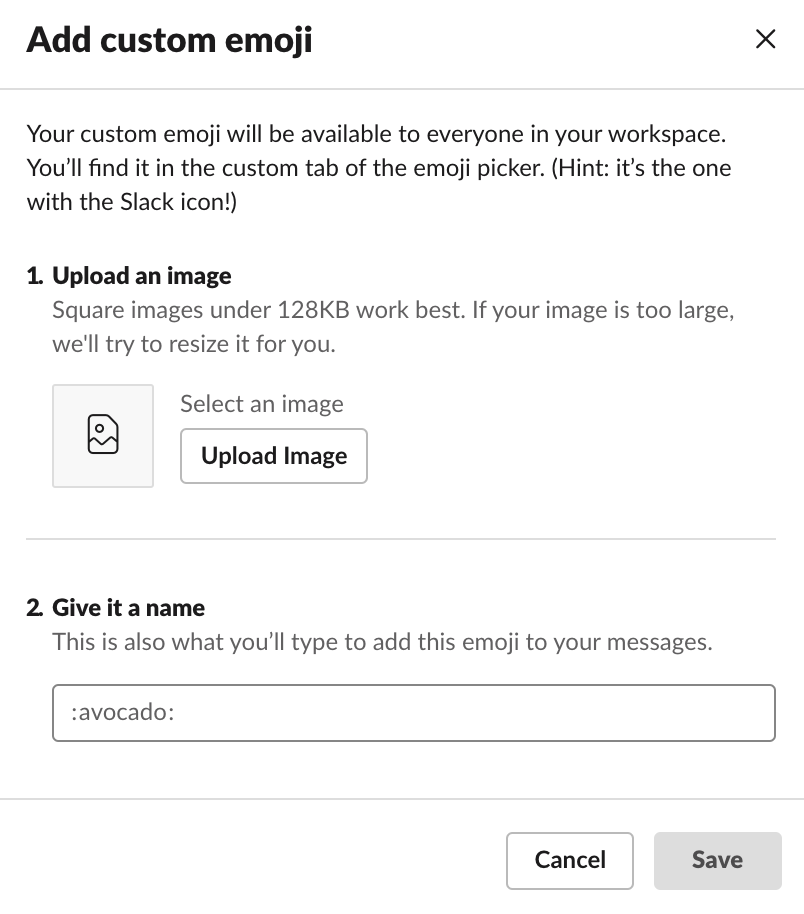 It appears on the Emoji Ticker screen. You can use custom emoticons from the Slack icon on the far right. It makes communication more fun.

Star
Slack has a star feature. You can flag posts and channels that you want to note with something like Favorites.
To star a post, just click the star icon in the upper right corner of the post. Click the star in the upper right corner of the channel. A list of starred items appears.
Pin
This is a function to display important messages on the top of the pinned channel.
If you click "…" in the upper right of the post, "Be pinned to the XXX" will appear.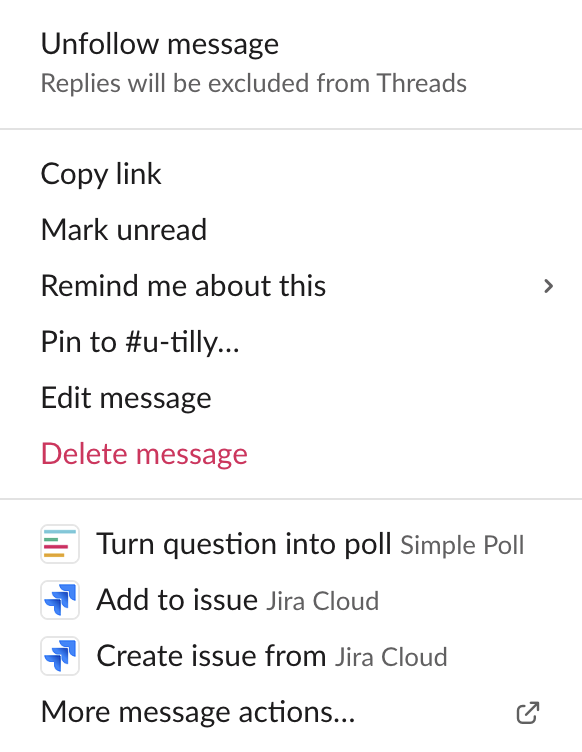 Do Not Disturb
Slack pauses notifications when you're focused and don't want to be interrupted, or when it's off. There is a sleep mode. You can select a time to pause the notification by clicking the bell button next to the workspace.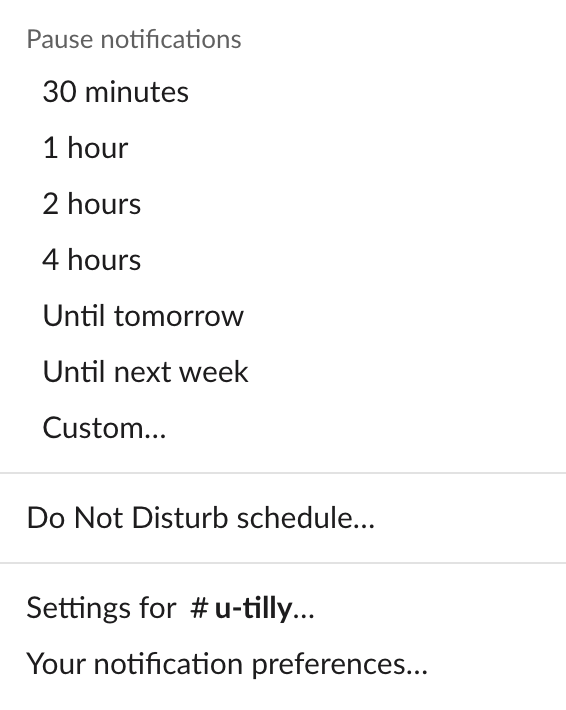 Quotation marks
You can create quotation marks. You can make quotations easier to read by adding ">" at the beginning.
If you want to apply it to a line break, add "> > >". Then, it applies to all the sentences under it.
Box
If you want to make long sentences easier to understand, enter "(Text Here)" to enclose characters. It's the one next to "P" on the keyboard.

If you want to emphasize it, add "(Text)" and it will be highlighted in red.

Video Chat
In addition to text chat, Slack has voice calling.
There's a phone icon in the upper right corner of your Slack chat room.
Click this icon to make a call.
You can also invite people to a group to make calls with multiple people.

Refine Search
Slack has a number of filters.
You can narrow your search by typing a command in the search window at the upper right.

Specifying Channels
To specify a channel, turn on "in:". Then you can narrow your search to channels.
Channel specification: in:
Limit the number of members
If you want to narrow your search to people, enter "from:". You can also search for more than one person.
Search by person from:
Specify the period of coverage
対象期間を絞った検索は以下のように使い分けができます。
A search that specifies a time period is:.

before: [Date] Find messages and files before a specified date

after: [Date] Find messages and files after a specified date

during: [Period] Find files posted during the specified period of time (Month or Year)
has: star Find your starred messages

has: pin Find pinned items on public channels and your direct messages

has: Search only messages containing link URLs

has: [: Glyph Code:] Finds messages and files with glyph reactions.

Searching for a word or phrase
Search for words or phrases is as follows.
"KW you want to search" Use quotation marks to search for an exact keyword or phrase.

XXX * Search for all items that contain a word by typing * (asterisk) after any part of the word

Slackbot Settings
You can set your bot to automatically respond to specific keywords.
For example, if someone says,. You can do things like that.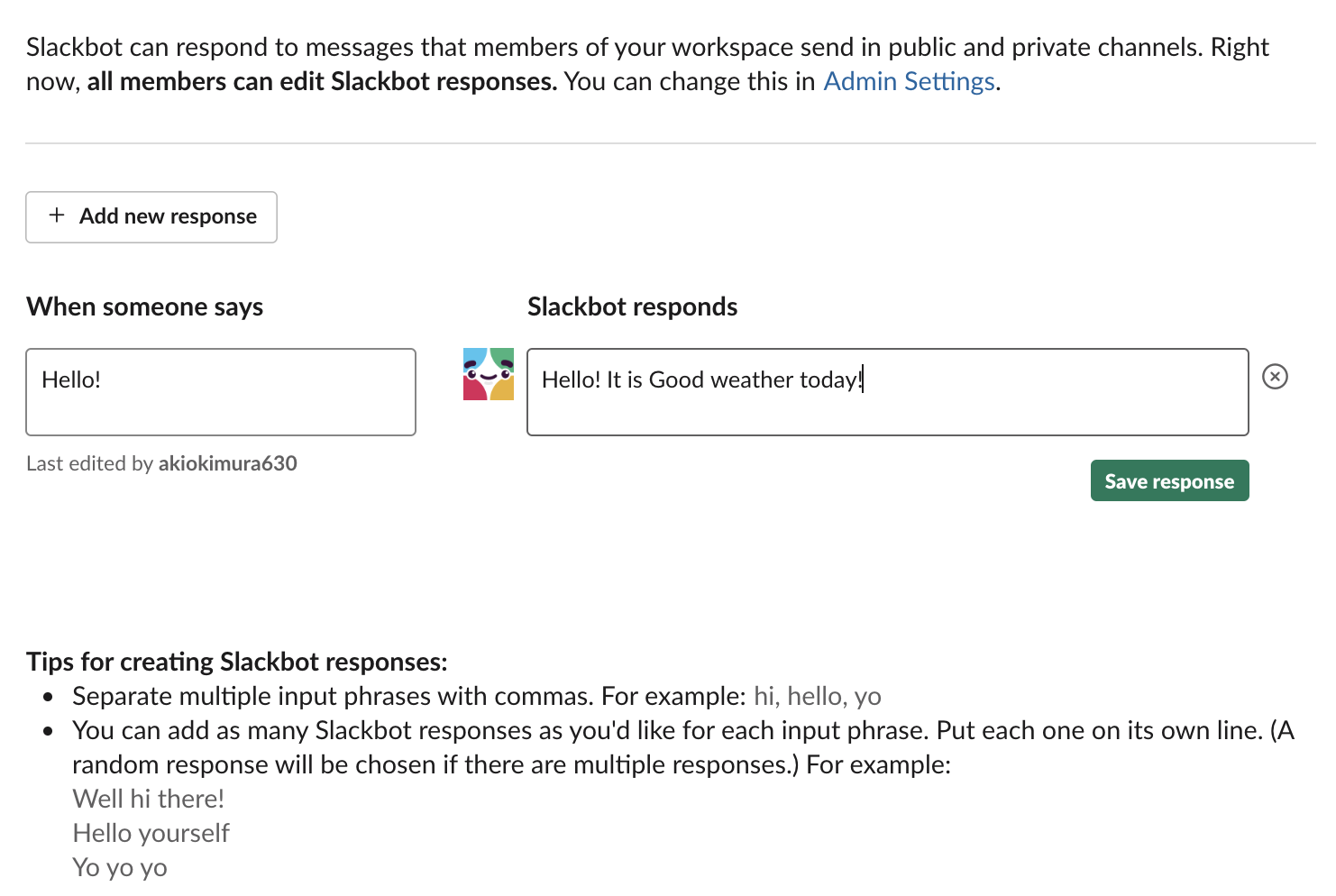 The setting is completed only by the above. When you post with the Key Word, it will automatically reply.

Reminders
Slack has a reminder feature that lets you send notifications to specific channels or people at different times.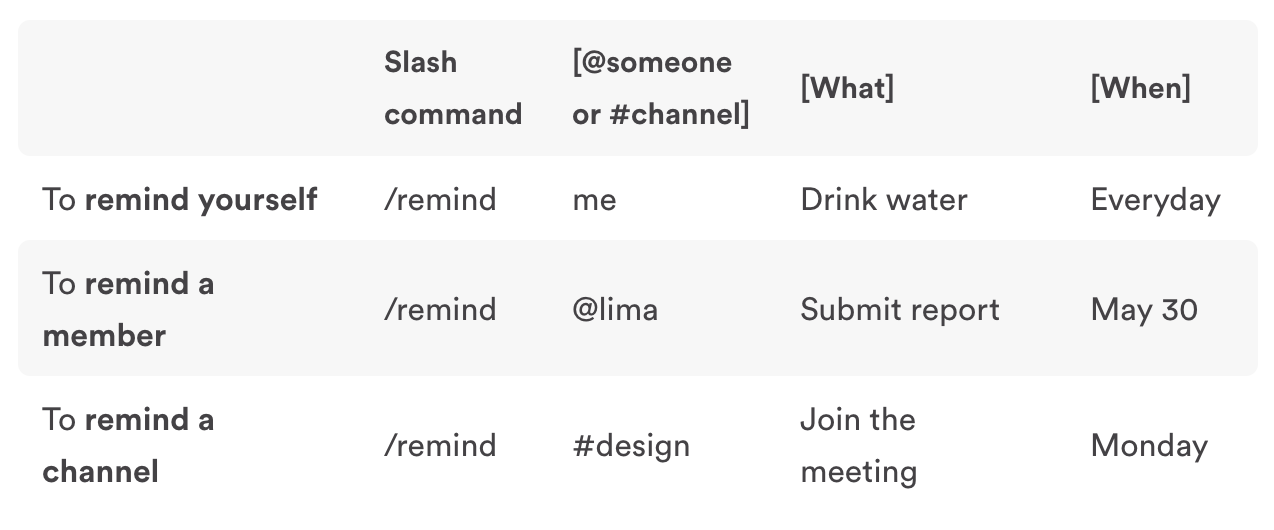 For example, if you wanted to send the message "Good morning" to channel # TEST every Monday morning at 9: 00, the command would be:.

/remind #TEST Good morning at 9:00am every Monday
Slackbot will confirm the following:. After that, it will be reclaimed at the specified time.

Work with Google Calendar
You can integrate Slack with Google Calendar. You can notify and confirm your appointments on Slack.
You'll need to integrate Slack with Google Calendar first.
Search for "Apps > Google Calendar in Search" in the Slack left menu.
Google Calendar: Track your personal calendar Google
Calendar for Team Events: Track your team's schedule
Confirm Schedule
If you post "/ gcal today", they will send you today's schedule. Type "/ gcal tomorrow" and it will send you tomorrow's schedule.

Event Reminders

It will send you a reminder X minutes before your appointment.
Work with Trello
Trello has a useful function to notify Slack of tasks on the trello.

See the following article for more information:.
Work with Confluence
It also works with the Confluence wiki tool.
Please see the following entry for more information
At The End
This wide range of customization is what makes Slack interesting. It is very profound. This concludes my article on Slack's tips.