This post is also available in: 日本語
Introduction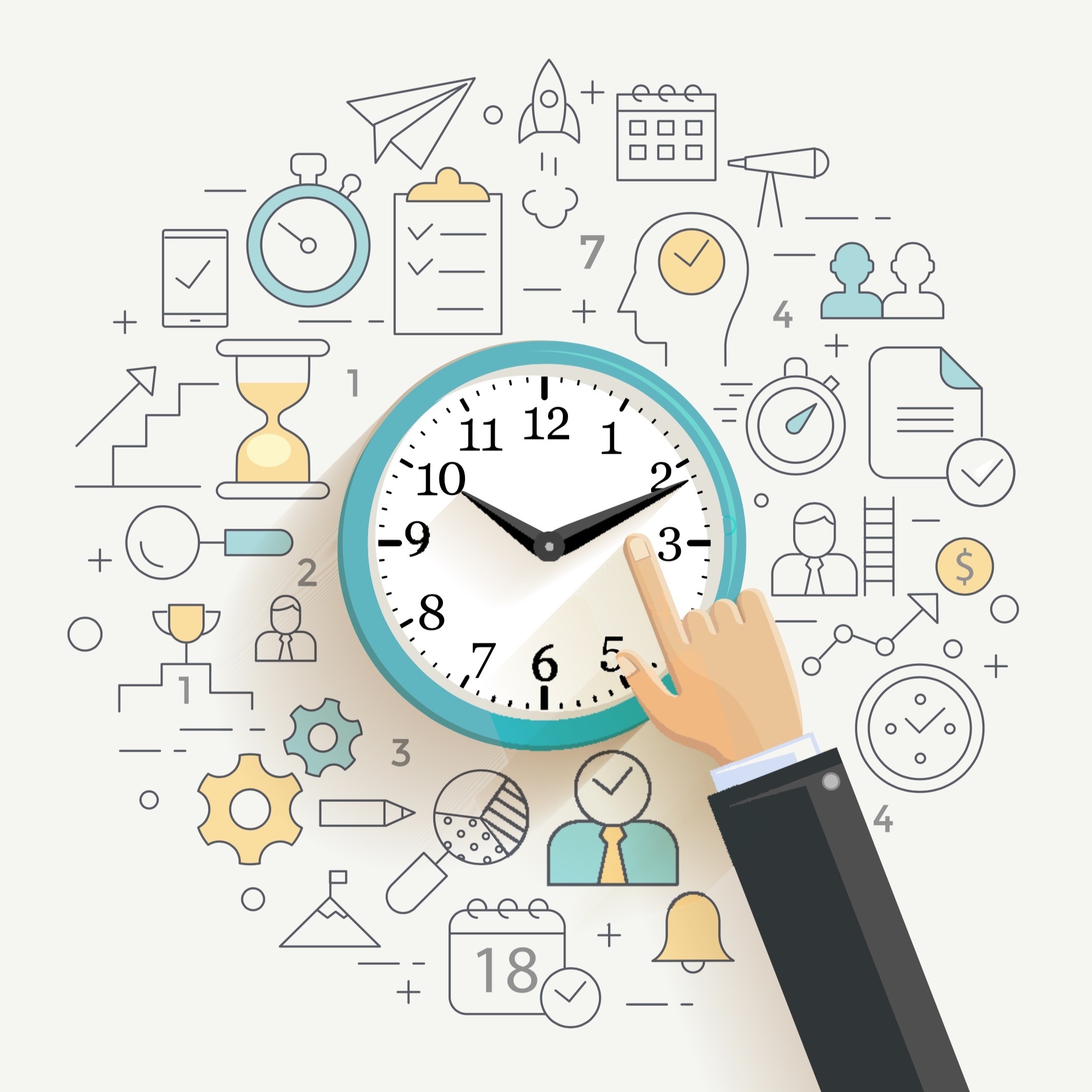 How do you manage your working hours?
There are many ways to use it, such as using a watch or a stopwatch on a smartphone, but I think time management becomes complicated when you work like "IN THE END, HOW LONG HAS IT TAKEN TO DO THIS?" or "How much time did you spend as a team?".
Point of time management is visible
The point of time management is to visualize it first.
Toggl is a useful tool for visualizing time management by project task.
The advantage is that it's very easy to manage the time of a project by many people, and the screen is simple and the UI is exciting, so you can manage the project with fun.
The scene where Toggl comes alive
Where Toggl can be more active in a project, for example:.
I run a blog and I want to manage the time for writing articles.
I want to manage development time in a sprint on a project
I want to manage the time spent on homework and assignments.
I want to manage efficiently when assigning the same tasks to team members
Time Management Tool Toggl
Toggl is a tool for managing work time.
Toggl can be used for desktop applications and smartphone applications such as iPhone and Android as well as browsers.
You can register for free.
Toggl can be registered from the official page.
You can enter your email address, password and location.
You can also connect with your Google account.
Basic usage of Toggl
First, I will explain the basic usage of Toggl.
Start measuring work time in two easy steps
This is the main page of Toggl.
It's very simple to use, and it's a two-step process:.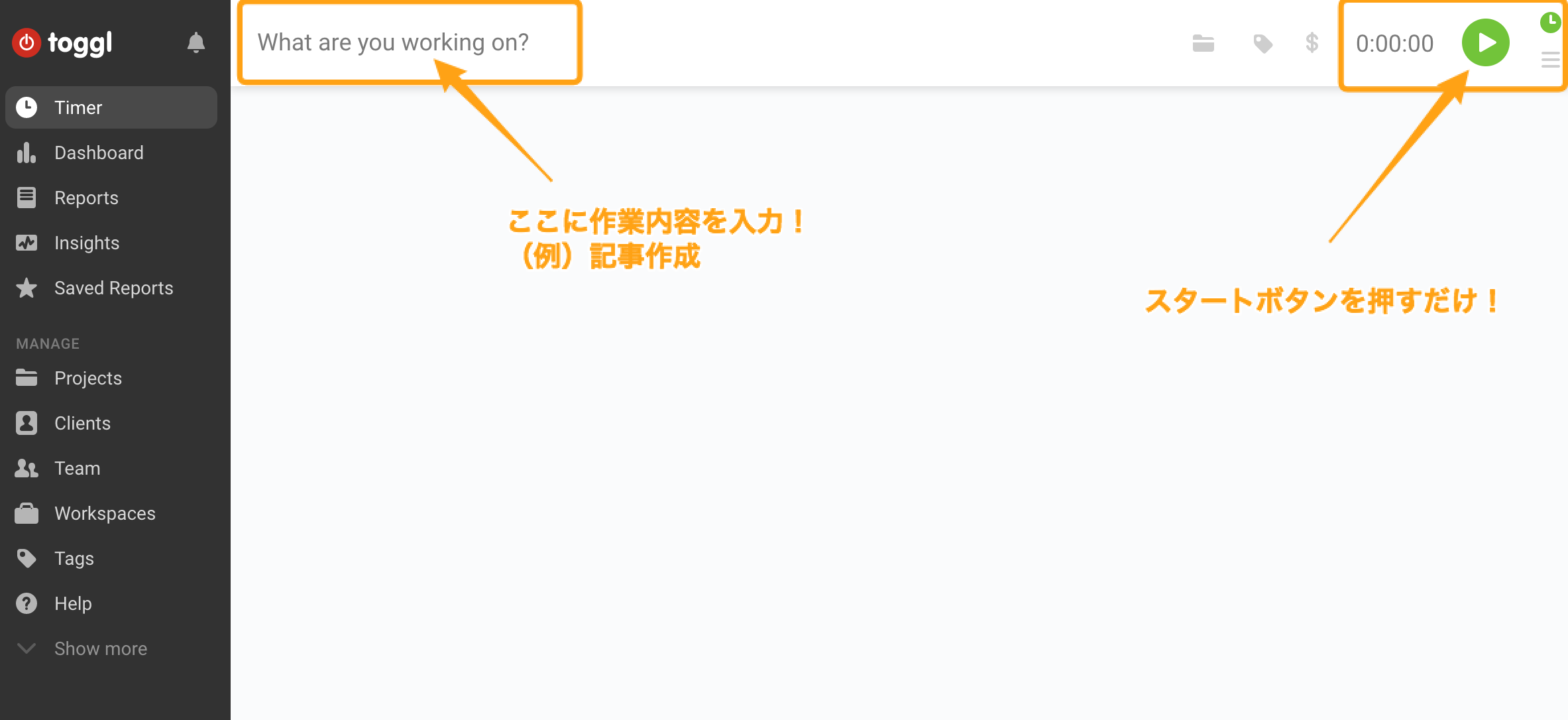 Enter your work in the upper left corner
Press the start button.
When you start measuring work time, the timer turns red to indicate that you are measuring.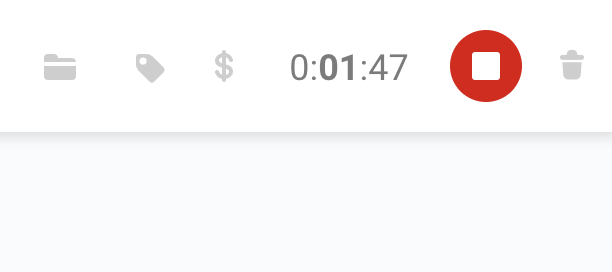 When you are done, press the stop button.
Your task timeline will fill with tasks.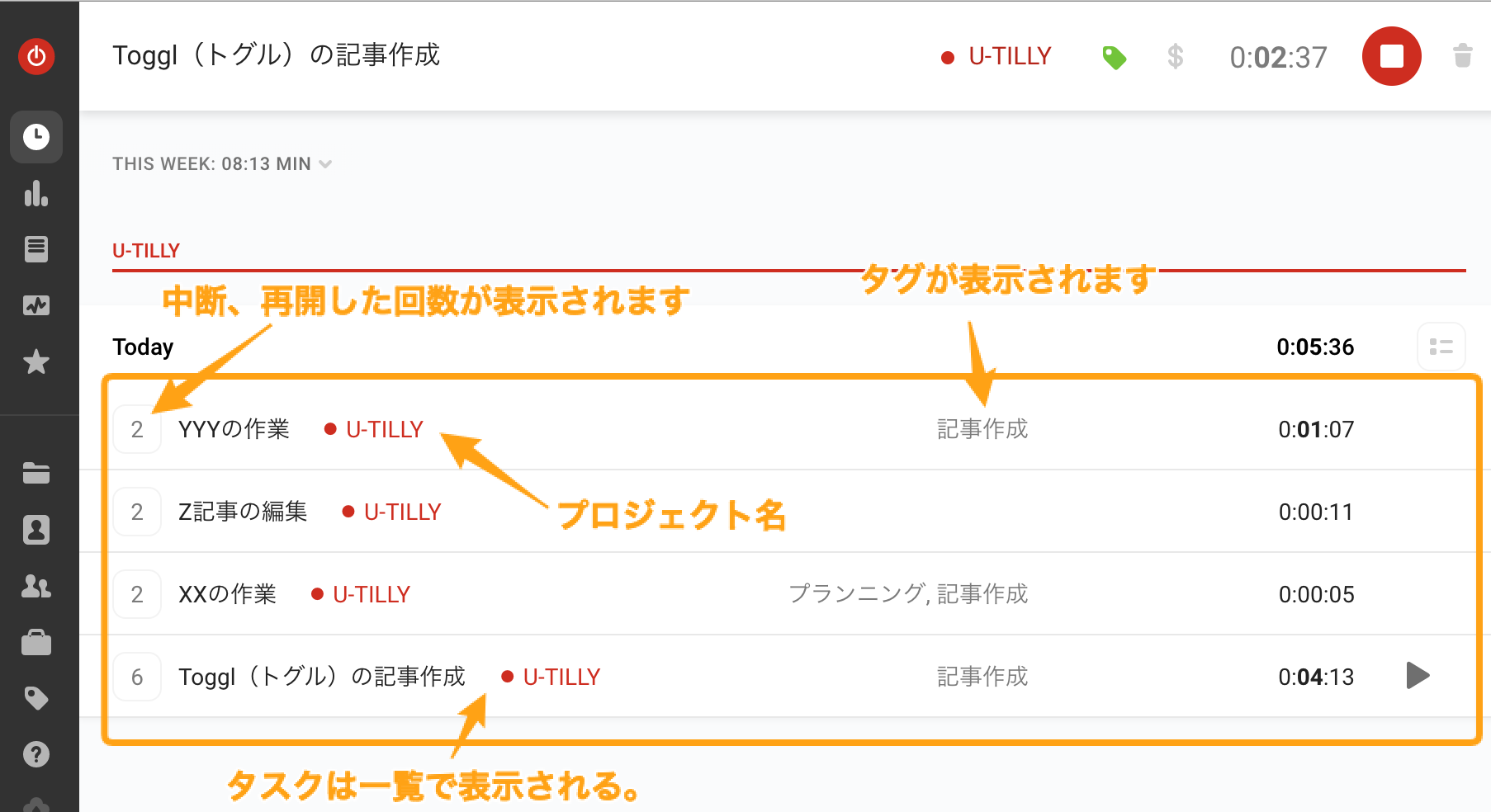 You can finally view it as a report.
Benefits of Toggl
Let me briefly explain the benefits of Toggl.
Simple!
As you can see in the basic usage above, the operation is very simple.
can be used on almost any device
It works on almost any device, including apps.
Task work is also carried over so you can log in on any device and see what's going on.
If you're using Google Chrome, you can see how much work you're doing with one click, without having to open additional tabs or navigate to an application.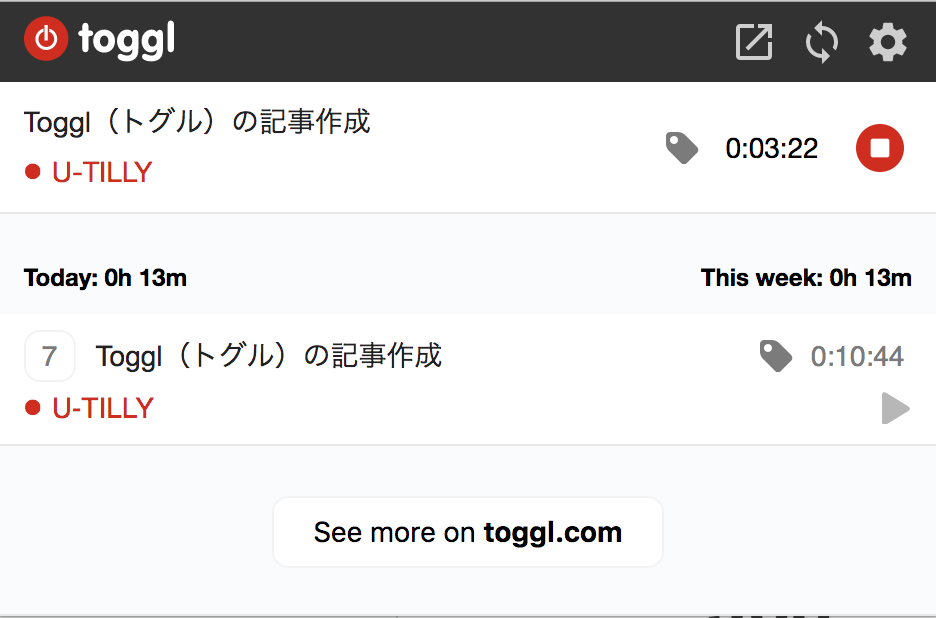 Unlimited access to free projects and tasks
Toggl is free, but you can use it for any number of project tasks.
It is not so easy to use for personal use.
Easy to read reports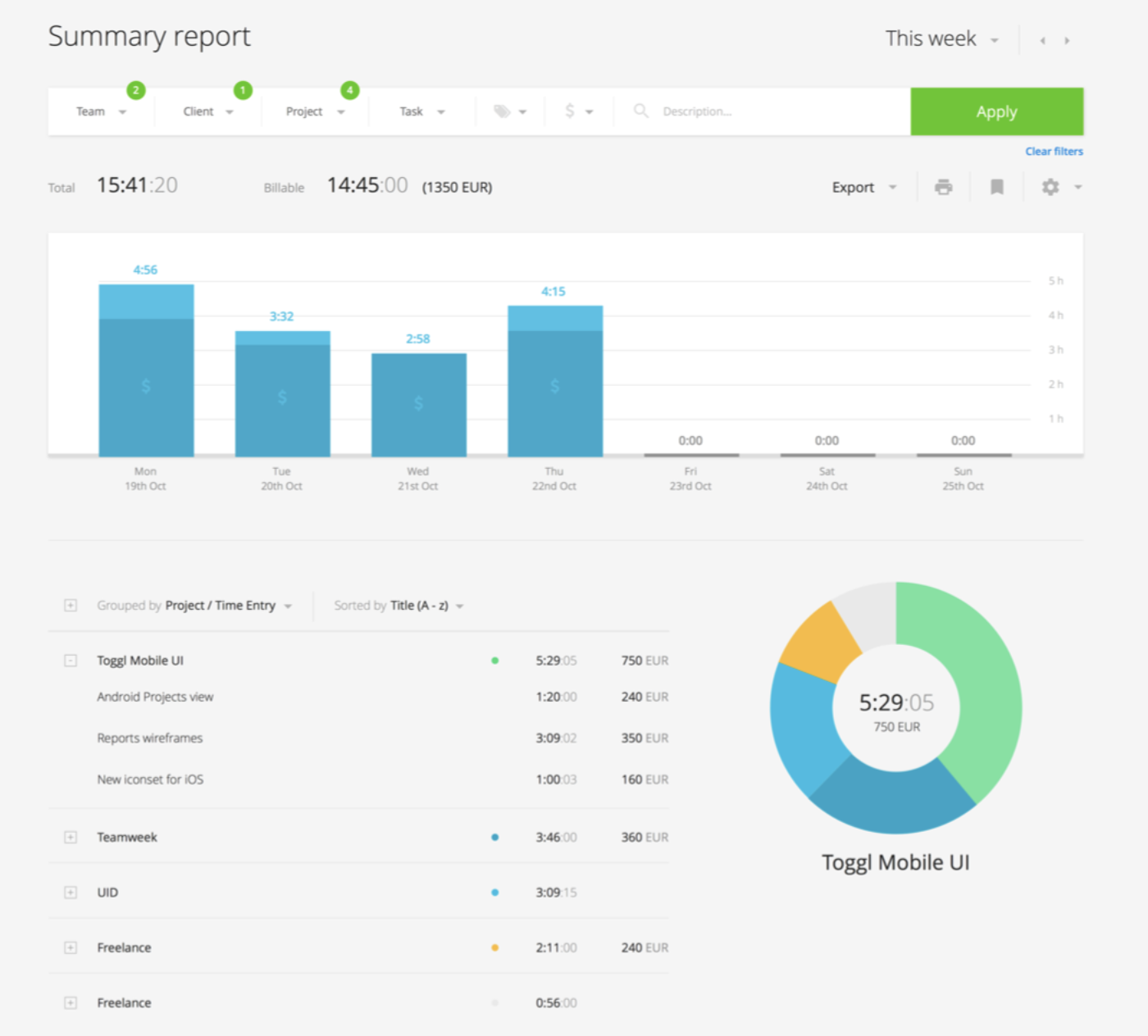 Each measurement can be viewed in a report.
For example, you can see weekly trends, tag shares, and which projects are taking the most time.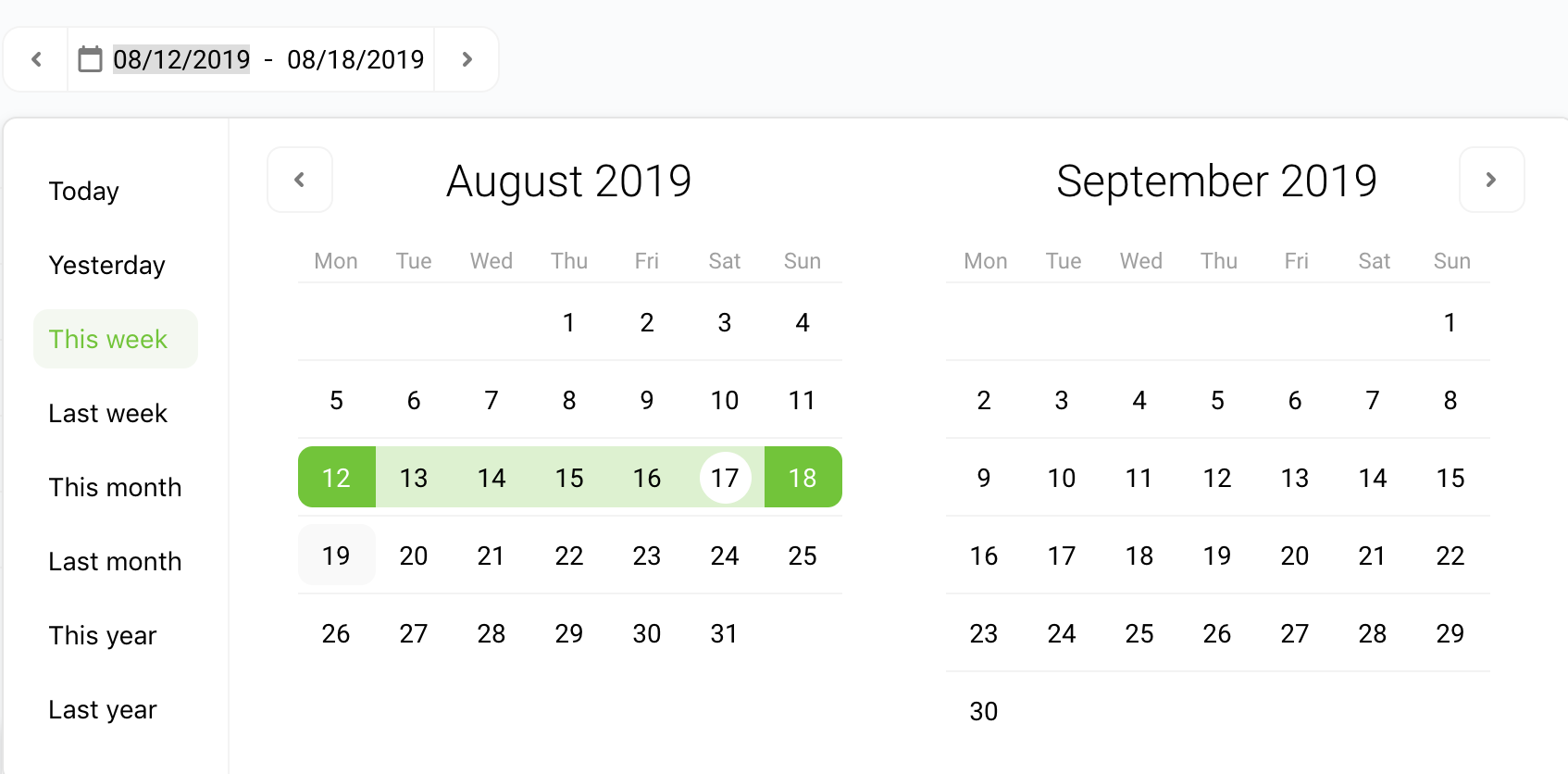 Of course, you can set the report period easily.
External collaboration with various services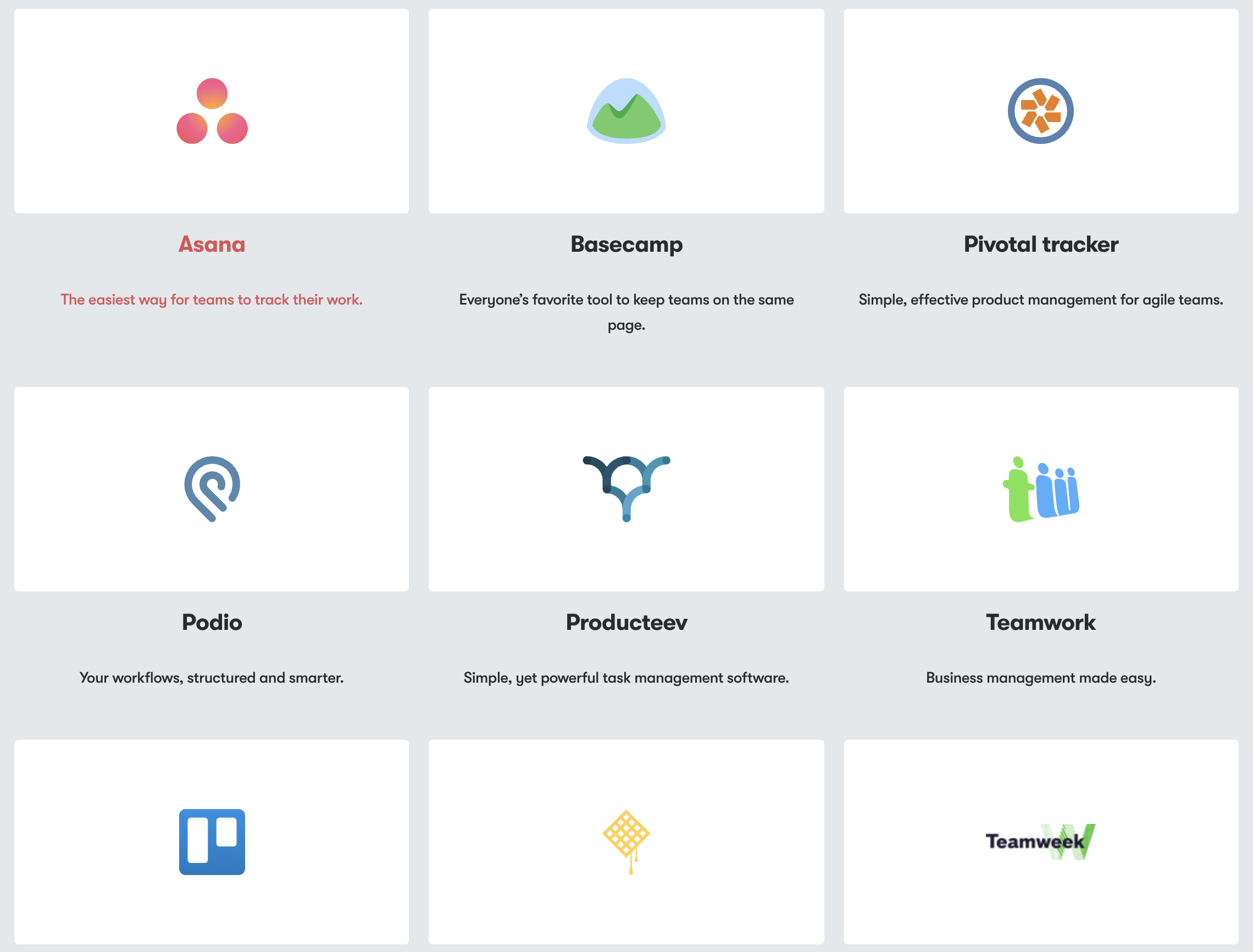 Toggl can work with various other applications.
There are many services that are familiar to utilities.
The following is an excerpt of the main services that can be linked.
Trello
GoogleCalender
Redmine
Backlog
GoogleDocs
Github
Evernote
Jira
salesforce
Slack
Gmail
The Price Of Toggl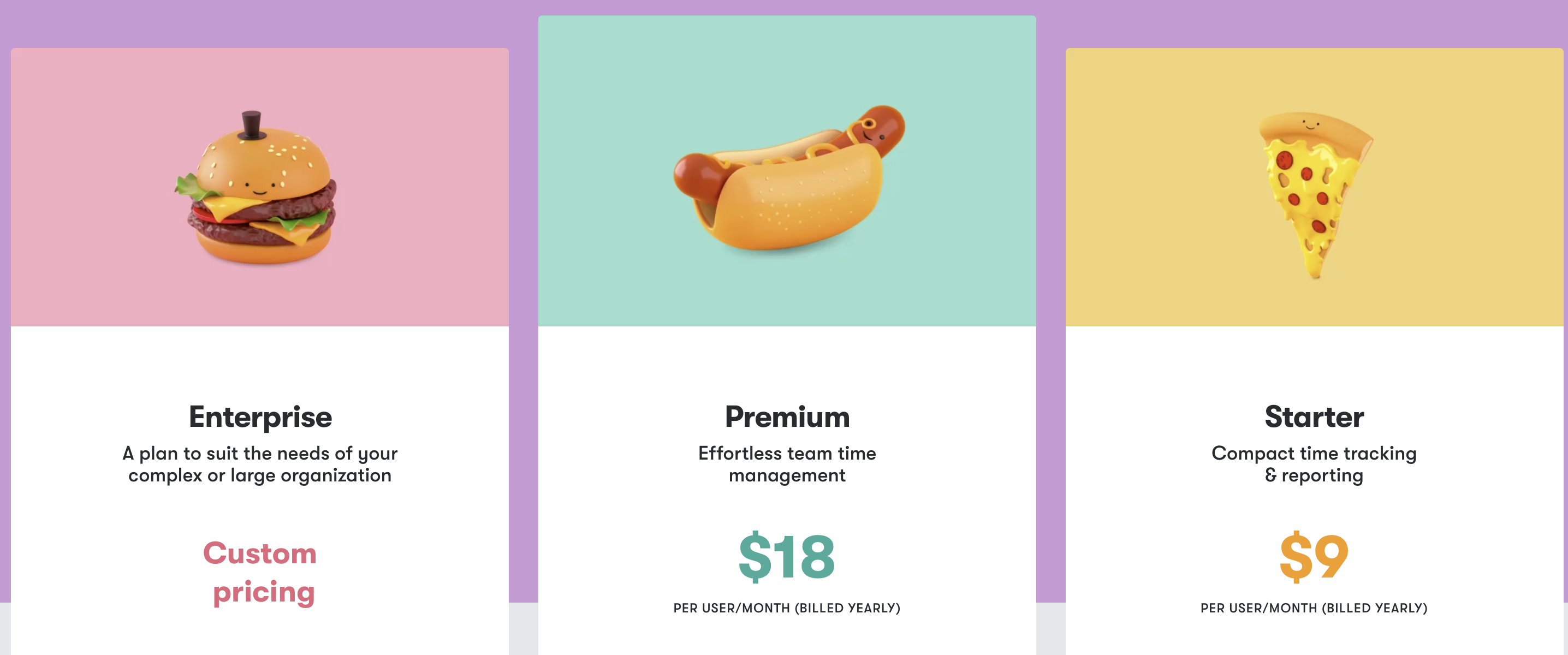 Toggl is free, but of course there is a paid version.
The paid version is divided into the following three plans.
Starter plan: $9/month
Premium plan: $18/month
Enterprise: Custom Pricing
From the starter plan, you can add hourly value to hours.
For example, if you spend 1 hour on this project, you can figure out the time in monetary terms like 30,000 yen.
In addition to the starter plan, the premium plan will be able to provide time management reports for individual members and push reports via email.
And finally,
Visualization is the key to time management, but Toggl makes it easier and more exciting.
This concludes my article on Toggl.
In Utility, you can find useful services like Toggl.
Check out the full article below.