This post is also available in: 日本語
Introduction
This entry introduces the collaboration and management tools that are useful in projects.
The target is all business users of Internet companies such as venture companies and IT companies.Here are some of the best tools and services for U-TILLY.
#1 wiki Service:Confluence
What is Confluence?
Confluence is a wiki tool run by Atlassian.
In addition to being able to easily create and share project pages like a blog, you can also work with a variety of external applications.
How to register Confluence
You can register Confluence from the official page below.

Confluence's pricing structure is based on the number of users per account, and the price is based on the number of users, but roughly 1 account costs around ¥1,000 per month.
Using Confluence
Confluence is basically a structure where you add "Page" to your project, your team, and your "Space". It can be structured into more specific information such as "Space > Parent Page > Grandchildren Page". Each page can be easily and intuitively constructed like a blog and is very suitable for storing stock information.
You can organize project information into manuals, roadmap management, and meeting minutes.
Here is related article.
Introduction to Confluence, a useful collaboration wiki tool
#2 Project Management Tools: Jira
Jira is the same Atlassian project management tool as Confluence. The concept of "Tickets" allows you to organize your project and its tasks.

What is Jira?
Jira is a tool that organizes all your tasks as "Tickets" and makes project management simple and straightforward in a kanban way. Simplify project management from development to the business side.
How to register Jira
You can register Jira from the official page below.
Jira's billing structure is a monthly billing scheme for the same Confluence account. Roughly 1 account costs about 1,000 yen per month.
How to use Jira
You can choose from a variety of project management formats, including Kanban and Scrum. The kanban method enables you to intuitively set up task cards and manage tasks.
Please check the article below.
関連記事
What is Jira? Jira is a basic entry on what. From how to register Jira to how to use the basics, this book is especi[…]
#3 Project Management Tool:Backlog
Backlog is a project management tool developed by Nulab as a team collaboration tool. It is the largest project management tool in Japan and is used in a wide range of fields, from development to marketing to human resources and general affairs. You can use it not only with a browser, but also with apps such as iOS and Android.

#4 Task Management Tool: Trello
Trello is a simple kanban task management tool.
Both personal task management and team task management are available.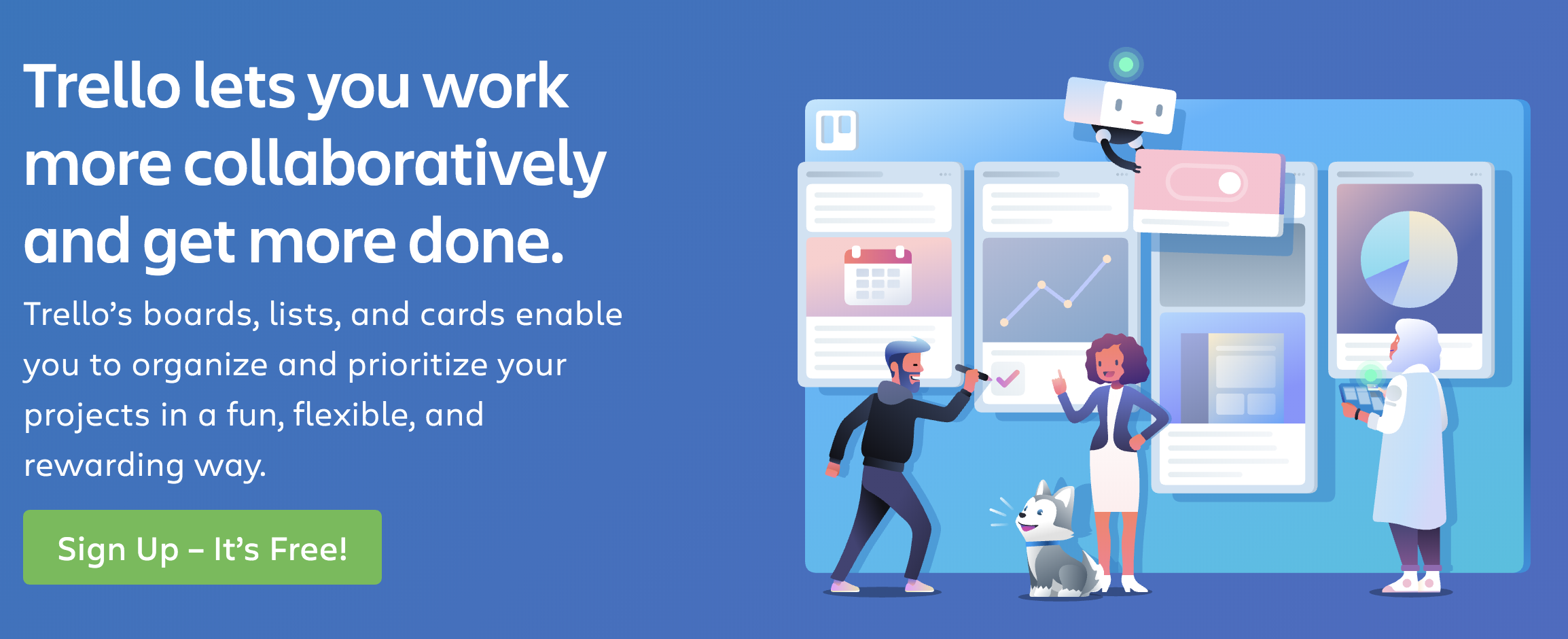 How to Register Trello
You can register for Trello from the official page below.
Trello is free for up to 10 projects (= Board). You can use almost any function for free within your personal task range.
Using Trello
Trello has a board > list > card structure. A single project is organized by a board, allowing you to organize the flow of your project into chunks of lists. The tasks that make up each project can be easily moved through each phase of the list. It has powerful advanced features such as the ability to organize labels by setting deadlines and coloring, and the ability to remind with push notifications. Trello solves most of the problems in task management.
This article explains more about Trello.
Introducing Trello, a Useful Task Management Tool
#5 Task Management Tool:jooto
jooto is a cloud-based task project management tool operated by PR TIMES, a press release delivery service with the largest share in Japan. Manage team projects in a variety of formats that facilitate visualization, including kanban and Gantt charts.
jooto is also introduced in the following entry.
#6 Online Whiteboard: miro
Miro is originally an online whiteboard service called realtimeboard. Miro is a very useful service mainly for organizing ideas in projects.You can attach a paper balloon to a whiteboard, or associate whiteboard ideas with a mind map.
How to register miro
Miro offers a free plan that limits the use of up to 3 boards (= Whiteboard).
There's an unlimited board plan for $40 a month, as well as a corporate plan.
Even with the free plan, you can organize your ideas well.
無料のオンラインホワイトボードサービスmiro(ミロ)とは?使い方や料金などを徹底解説
How To Use miro
Miro is free to use the whiteboard to wrap and use mind maps. You can add and connect items intuitively.
#7 Online Meeting Tool: ZOOM
ZOOM is an online conferencing tool. It's a video conferencing tool that's killing Skype right now. ZOOM enables instant online meetings by simply sharing URLs. In addition to being able to use it on almost all devices such as smartphones and PC tab red, the quality of simultaneous connection is high and it is a very convenient tool.

How to Register ZOOM
You can register ZOOM from the link below. There are restrictions on the functions, but even if it's free, you can use it without stress.
Using ZOOM
Using ZOOM is very simple. Click "Start a meeting" to create a video conference room. Each room is assigned a unique URL that allows participants to conduct multi-point video conferences by simply providing the URL.
The paid version has a recorder function, and you can save and share the contents of the meeting.
Here is ZOOM related article.
たった3分でわかる!テレビ会議ツールZOOM(ズーム)について | URLだけでサクッとテレビ会議を開始
#8 Online Video Chat Tool: appear.in
Appear.in is an online video chat tool that boasts high usability and simplicity.
Using appear.in
In is very simple to use. You can determine the URL of the mtg room by yourself. Then you can join just by clicking the URL.
The difference between ZOOM and ZOOM is that you don't have to install it, you just need to enter the URL. You can only use 1 mtg room for free, but you can set up unlimited mtg addresses with a $10/month plan.
登録不要ですぐにテレビ会議!ビデオチャットツールWhereby(旧:appear.in /アピアーイン)の使い方
#9 Business Chat Tool: Slack
Slack, the business chat tool, has seen significant growth over the last few years.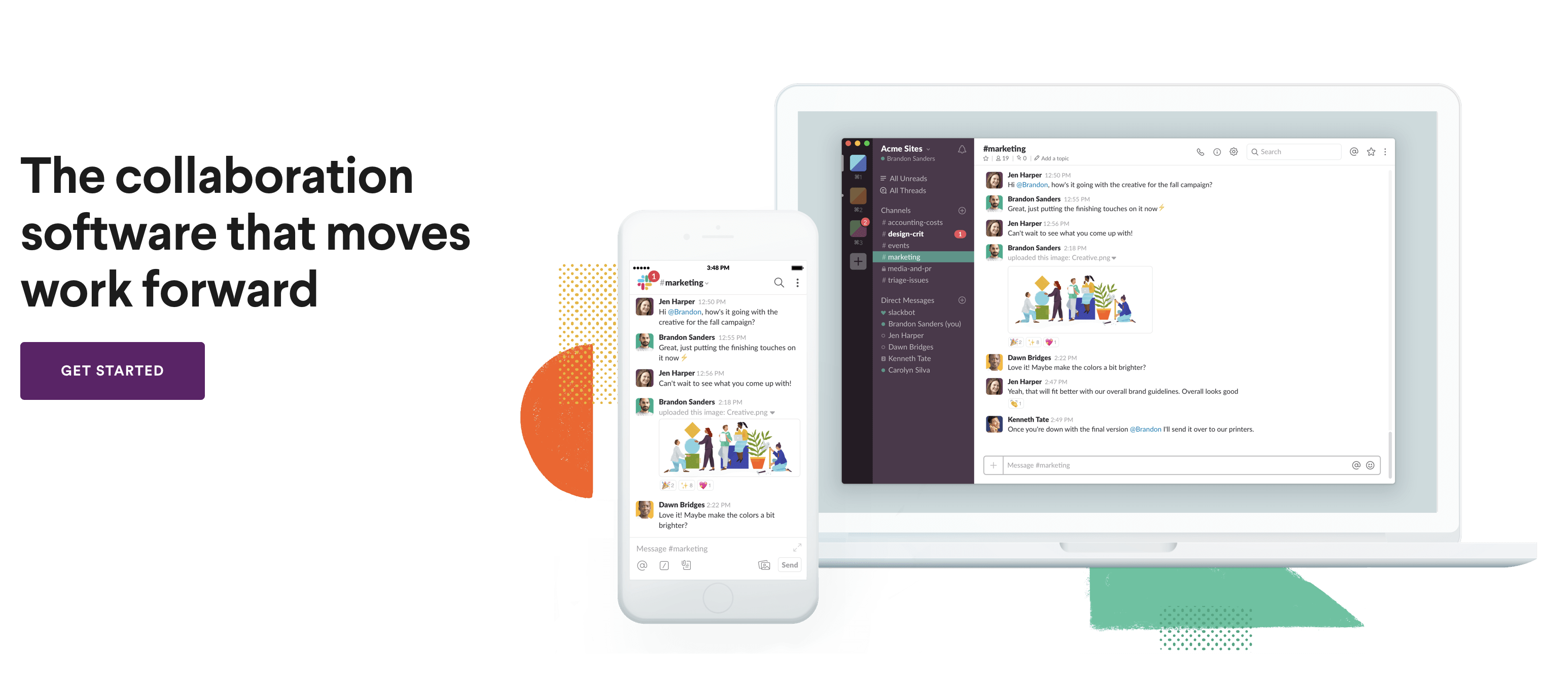 This is a business chat tool used by more than people in over 100 countries around the world and 500,000 people in Japan.
You can register for Slack at the official website
How To Use slack
Slack communicates based on individual chat rooms called channels. Channels are defined by hashtags and can be public or private. Of course, it works on almost any device, including desktops, apps, and browsers.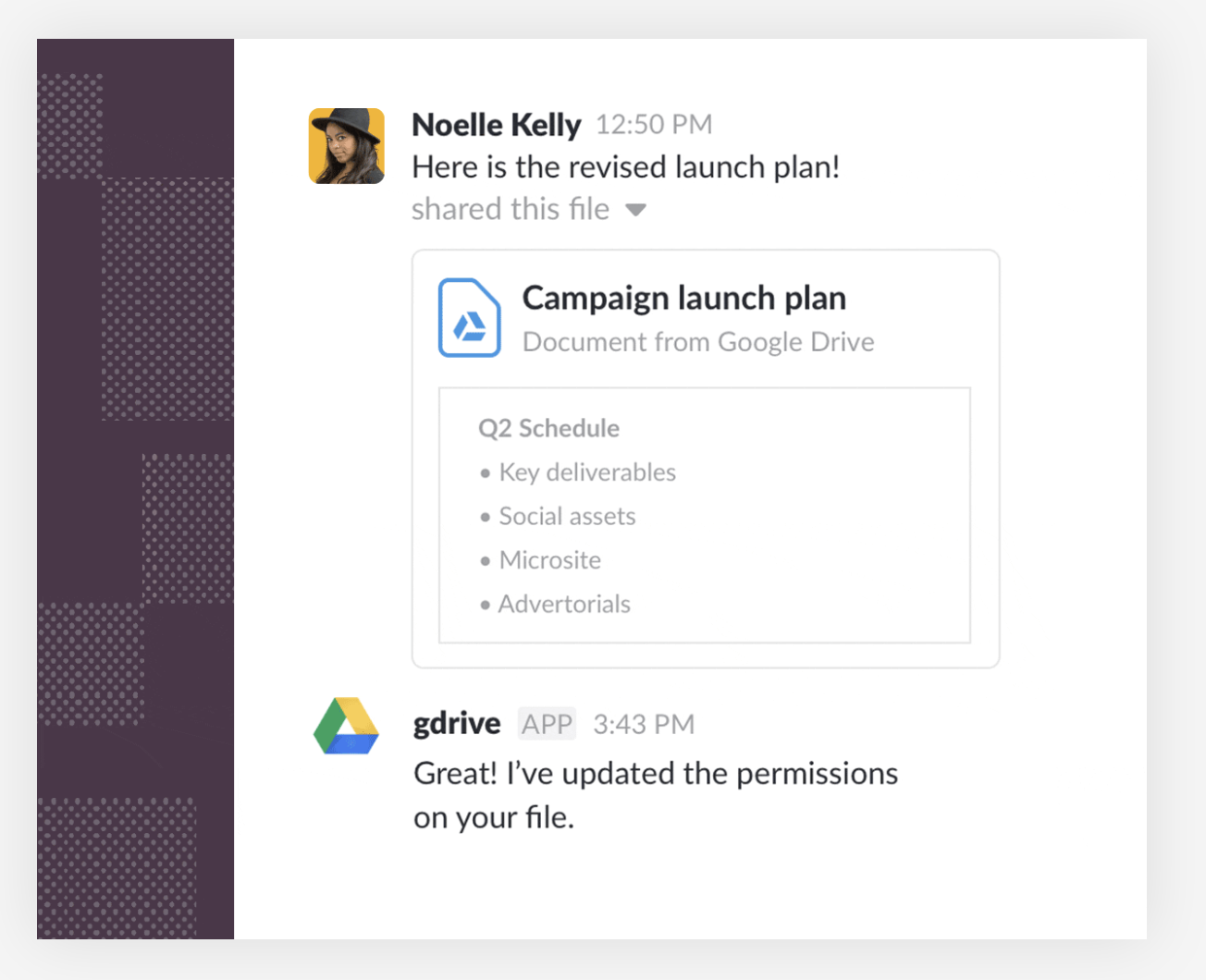 Slack has many features compared to other business chat tools.
This allows you to work with many external tools, such as slack to notify you when a task is complete. There are a lot of customization features, including the ability to register and remind BOT. You can set an original sticker and enjoy it.
#10 Password management service:Keepass
keepass is a password management service. This service simplifies and secures password management for each service.The free version can be downloaded from the official KeePass download site by clicking on the "Professional Edition" Installer.
Keepass manages your account by encrypting your account ID and password.You only need a master password to log in to Keepass to manage your ID and password.*Please note that keepass is only available for Windows.
#11 Password Management:LastPass
LastPass is a free service that lets you keep track of all your passwords, not just on the PC web, but on apps, tablets, Apple Watch, and other devices (There are also paid plans.)
Here is article about Last Pass.
スマホでもパソコンでも簡単にパスワードを一括管理できるLastPass(ラストパス)
#12 Saving favorite content: Pocket
Pocket is a service that allows you to save all the pages and content you are currently viewing. You can easily save and review the content you are interested in. Pocket is basically free. If you pay 500 yen a month, you can upgrade to hide advertisements or keep articles permanently.
How To Use Pocket
All you have to do is click on the icon button to install the extension. That's all. This completes saving the content.
All you have to do is check it with various devices such as applications.
#13 Prototyping tools: prott
prott is a service that allows you to easily prototype a service. You can start it for free from the official site.


Prott allows you to quickly prototype and explain the layout and transitions of apps and web services. This service is very useful in situations where it is difficult to convey information only by words or handwriting, but there is no resource to create it properly.
#14 twitter Management Tool:SocialDog
SocialDog is a centralized and easy tool for managing Twitter accounts.
What You Can Do With SocialDog
SocialDog mainly has above features.
twitter tweet analytics
Account Action
Follow/UnFollow featuresre
reserved tweet
Quick Retweet
 
This Article is more about SocialDog
Introducing SocialDog, a versatile and easy-to-use twitter operation tool
#15 Service Integration Automation Tool: IFTTT
IFTT is a useful tool that allows you to connect various services such as Slack, Calendar, Mail, and Voice Assistant to receive notifications automatically, move them, and perform various operations.
How to Register IFTT
IFTT registration is very easy. With just a few clicks, you can register with your email address, Google account or Facebook account.


If you would like to know how to use IFTTT, check this article.
様々なサービスをつないで簡単に自動化できるサービスIFTTT(イフト)の使い方
#16 Online translation service: Gengo
Gengo is an online cloud-based translation service. It takes at least 15 minutes to complete the translation by copying and pasting. It is a very convenient service without troublesome procedures.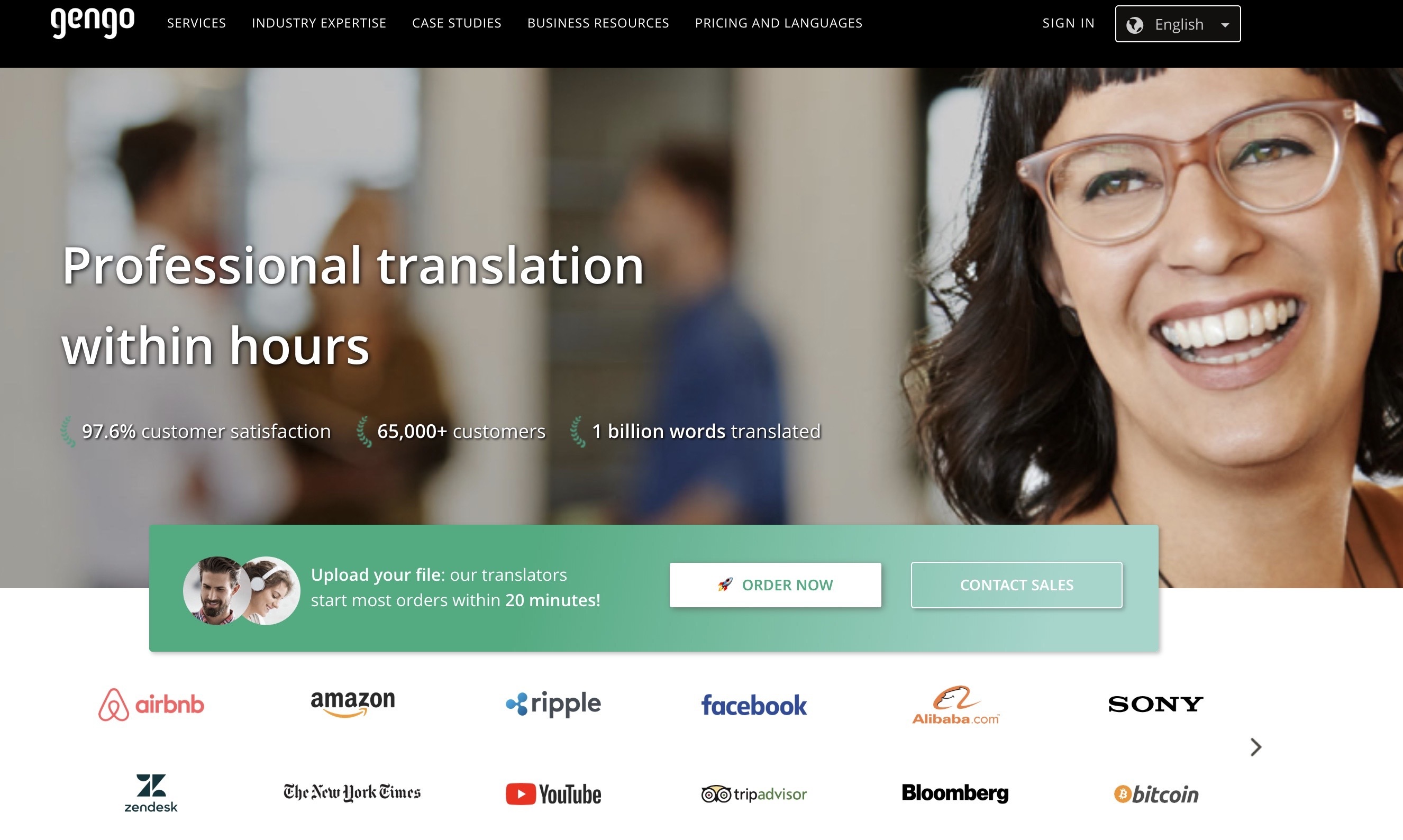 How to register Gengo
You can register for the online translation service Gengo from the service page below.


How to use Gengo
You can register for the online translation service Gengo from the service page below.
最短15分で納品!高品質なオンライン翻訳サービスGengo(ゲンゴ)
At The End
That's all for 16 productivity tools. We believe that an efficient combination of utility tools for a variety of purposes, such as management tools, chat tools, and idea creation tools, can lead to creative and productive work.