This post is also available in: 日本語
Introduction
Here are a few suggestions for the 2020 version of the internal wiki tool.
What is an internal wiki?
An internal wiki is a tool that organizes the company's stock information, including rules, manuals, structures, and know-how. It's the same concept as Wikipedia, an online encyclopedia that anyone can edit and make together.
Why an internal wiki?
The more work you do, of course, the more information you accumulate. As information accumulates, the need for efficient access to that information increases. Systematic information gathering is critical because failure to get the right information can lead to lost productivity.
Key activities that leverage in-house Wiki tools
Specifically, what kind of work can be used for the in-house wiki? Here are some examples:.
Internal Structure
business flow
Place for job regulations
Responsibilities and rosters of each team
Track important announcements
storage of know-how
Location of various manuals
Key points in choosing an in-house Wiki tool
Here are a few key points to consider when choosing an in-house Wiki tool:.
Flexible permission settings
Flexibility in who can create and who can view them reduces the likelihood of confusion in your organization's information management. It is a very important function in terms of organizing information that can be viewed by job type and layer and information that is not.
You can check the edit history.
Wiki tools are basically a constant update. That's why it's important to be able to see the latest version and who updated it. If you accidentally edit it, it's important to be able to return to the correct version.
Be highly searchable
The more searchable an internal wiki is, the more useful it is. It is important to be able to access the document directly without having to memorize which folder to access.
There are many formats for viewing information.
The more formats you stock on the internal wiki, the more useful it is. For example, tools that allow you to instantly view information in a variety of formats, such as storing video content and viewing PowerPoint content as is, are very useful.
Diverse collaboration with external services
One of the more important aspects of choosing a wiki tool is its integration with external tools. For example, the more collaborative a Wiki tool is, such as posting updates to the targeted Slack channel, the more efficient the team becomes.
affinity with internal infrastructure
I think the compatibility with the services already used in the company is one of the selection points. For example, if you're already using Jira, it's easier to work with Confluence, and if you're using Microsoft Teams, you can use the Wiki feature seamlessly. Considering the internal infrastructure environment beforehand, you can use it without additional operations.
2020 In-house Wiki Service Summary
We'll look at the latest version of our in-house Wiki tool from 2020. We also introduce collaboration tools with wiki functions.
Confluence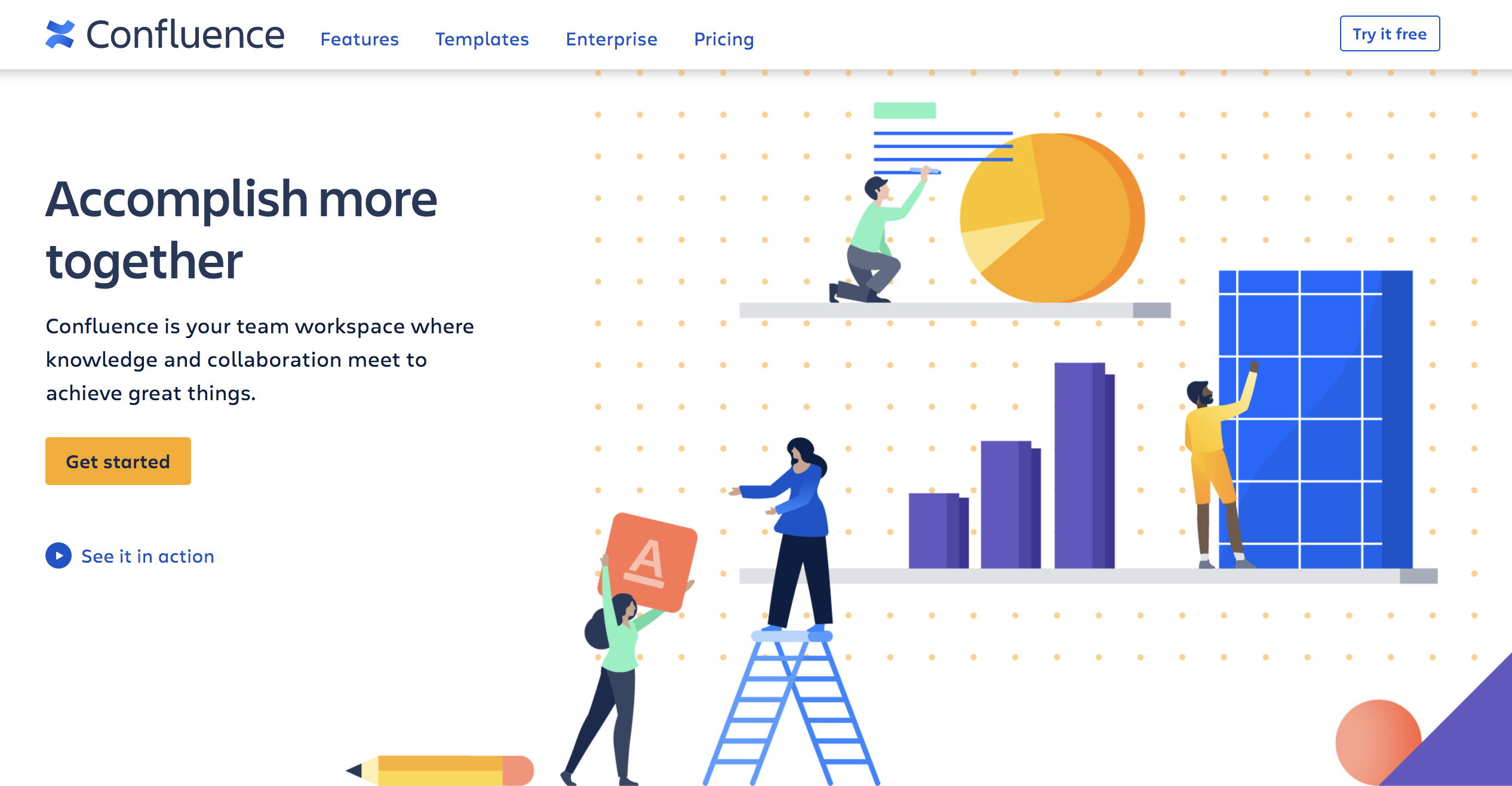 Confluence is a collaboration tool from Atlassian. You can create wiki pages with the flexibility of a blog. It's also a very useful tool for organizing information in a systematic way, for example, by assigning permissions to each project. It is also famous for being used by prominent IT companies such as Yahoo! and Facebook.
More information on Confluence can be found in the following articles
Introduction to Confluence, a useful collaboration wiki tool
Confluence's owner Atlassian has also released some of the most popular task management tools, including Trello and Jira, so it should be able to work very seamlessly with these services.
Information stock-specific collaboration tool for creating wiki pages with blogging flexibility
There are many add-ons called macros, and you can customize them in various ways.
Works with internal tools like Jira and Trello, as well as a wealth of external tools
Backlog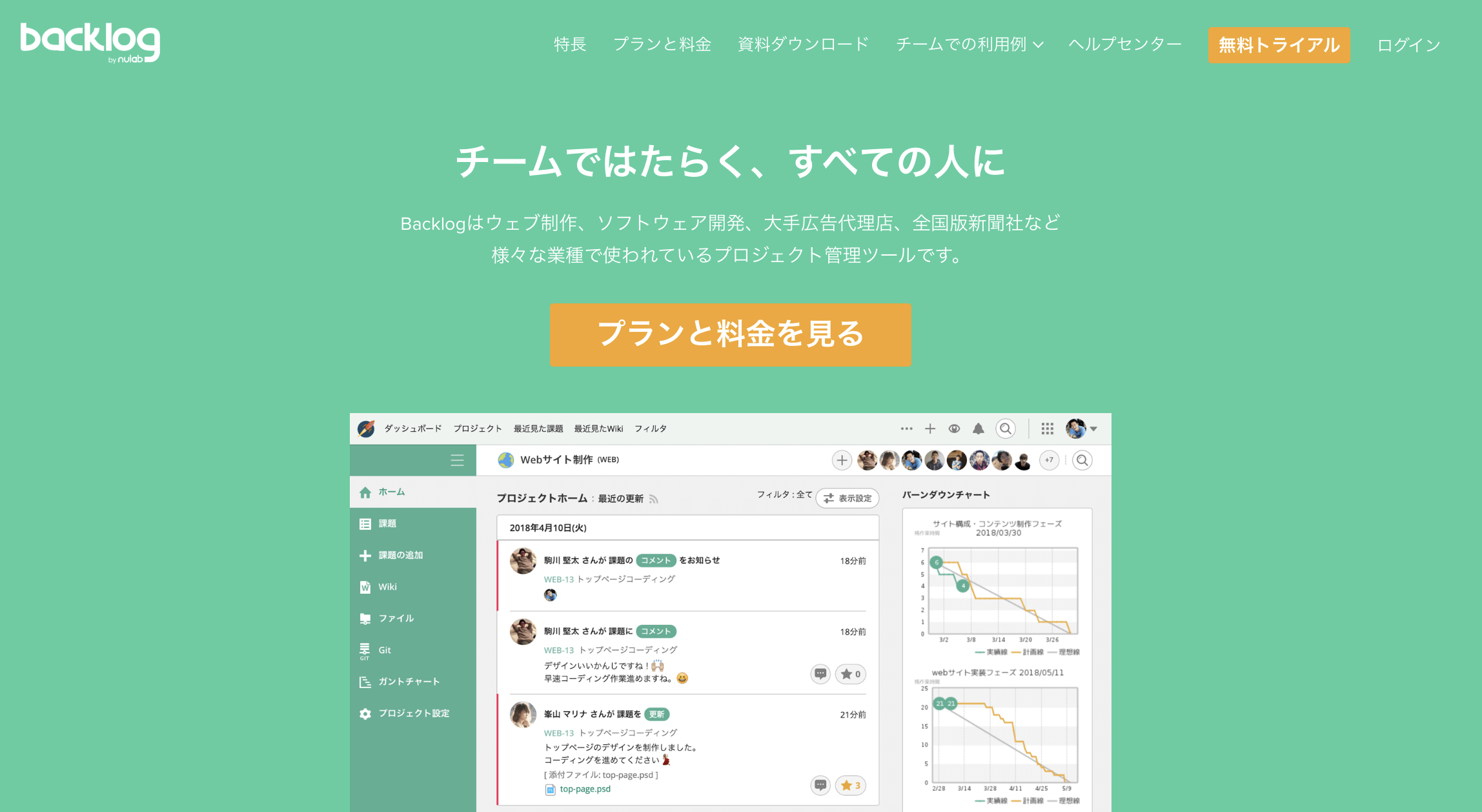 Backlog is a collaboration tool run by nu-labo. In addition to the wiki function, it is a domestic tool with one-stop project management function. This article explains how to use the backlog.
One-stop package for project management, wikis, file storage, etc.
Since it is run by a Japanese company nu-labo, it is easy to use in Japanese.
Connect with key services like Slack and Trello
Wrike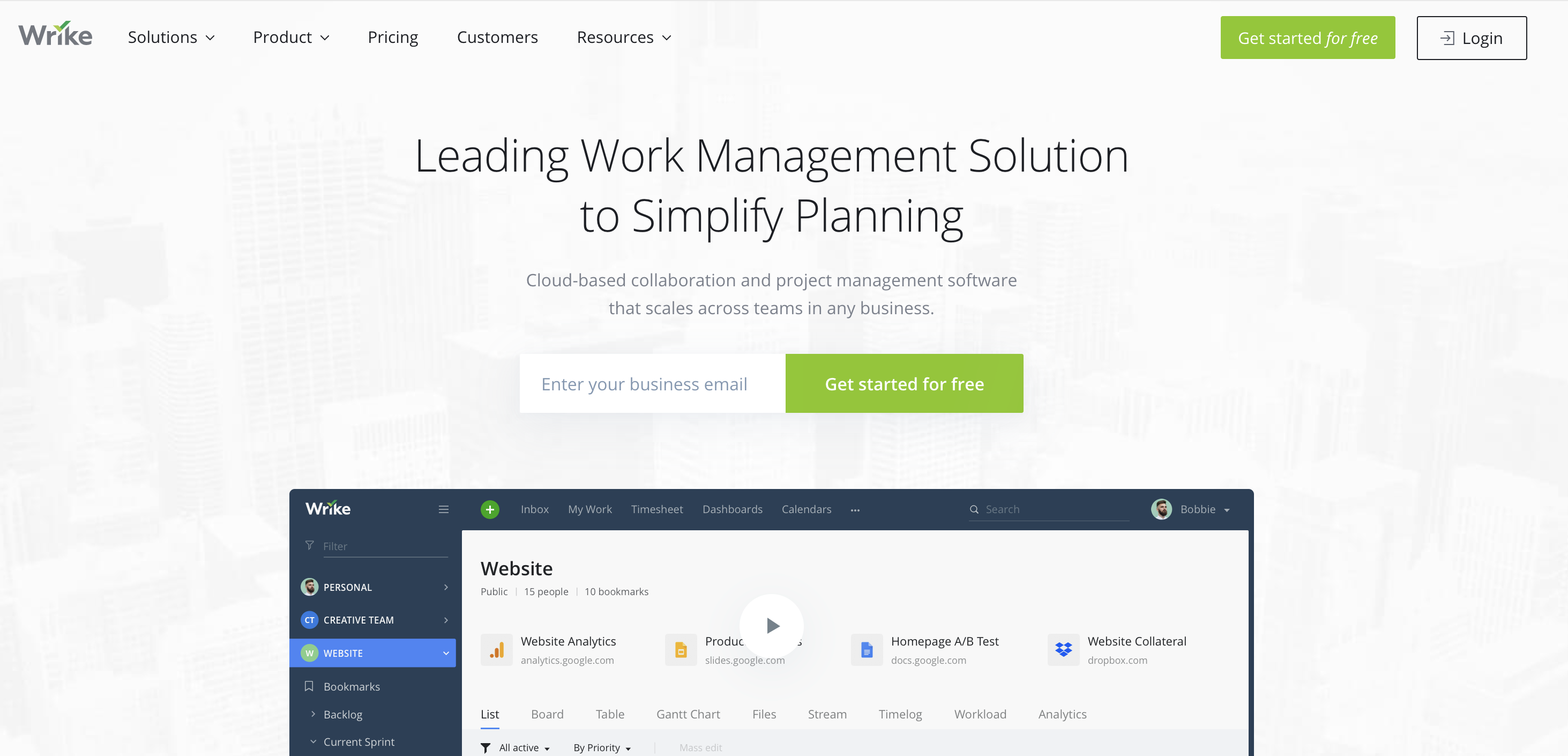 Like the aforementioned backlog, Wrike is a cloud-based collaboration service that provides one-stop access to collaboration tools, file storage and wiki services. It's also famous for being used by Google, AirBnB, and other well-known tech companies
One-stop packaging for project management, wikis, file storage, etc.
Qiita:team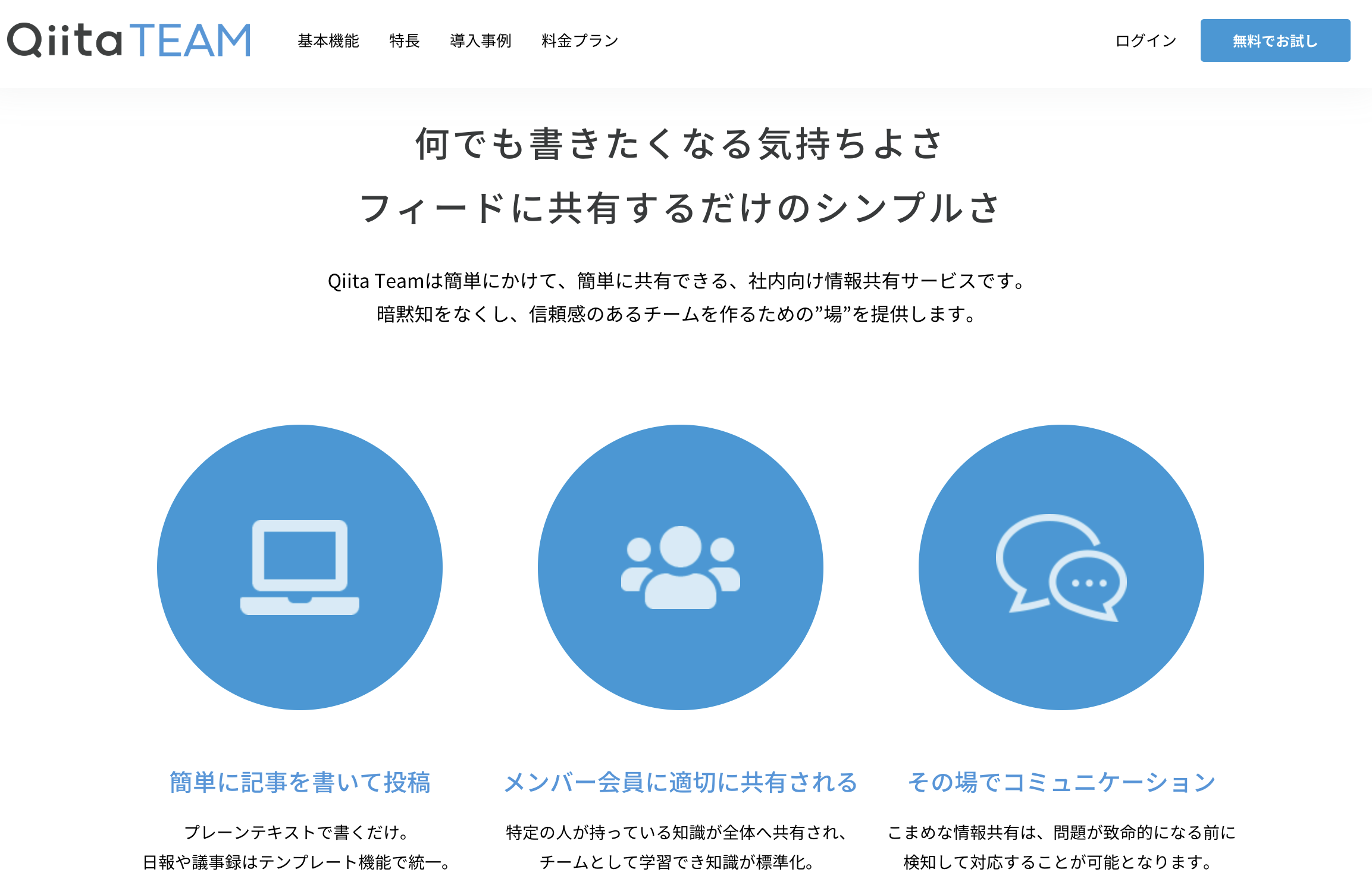 Qiita: team is Increments ' wiki collaboration tool for running the programming community service Qiita. It is a product that allows you to write and post articles as easily as Qiita does, and communicate about articles on the spot. It is a tool that directly turns the world of Qiita, where engineers share know-how, into an in-house wiki.
Simple design Wiki tool for posting articles to your feed
Easier development documentation
DocBase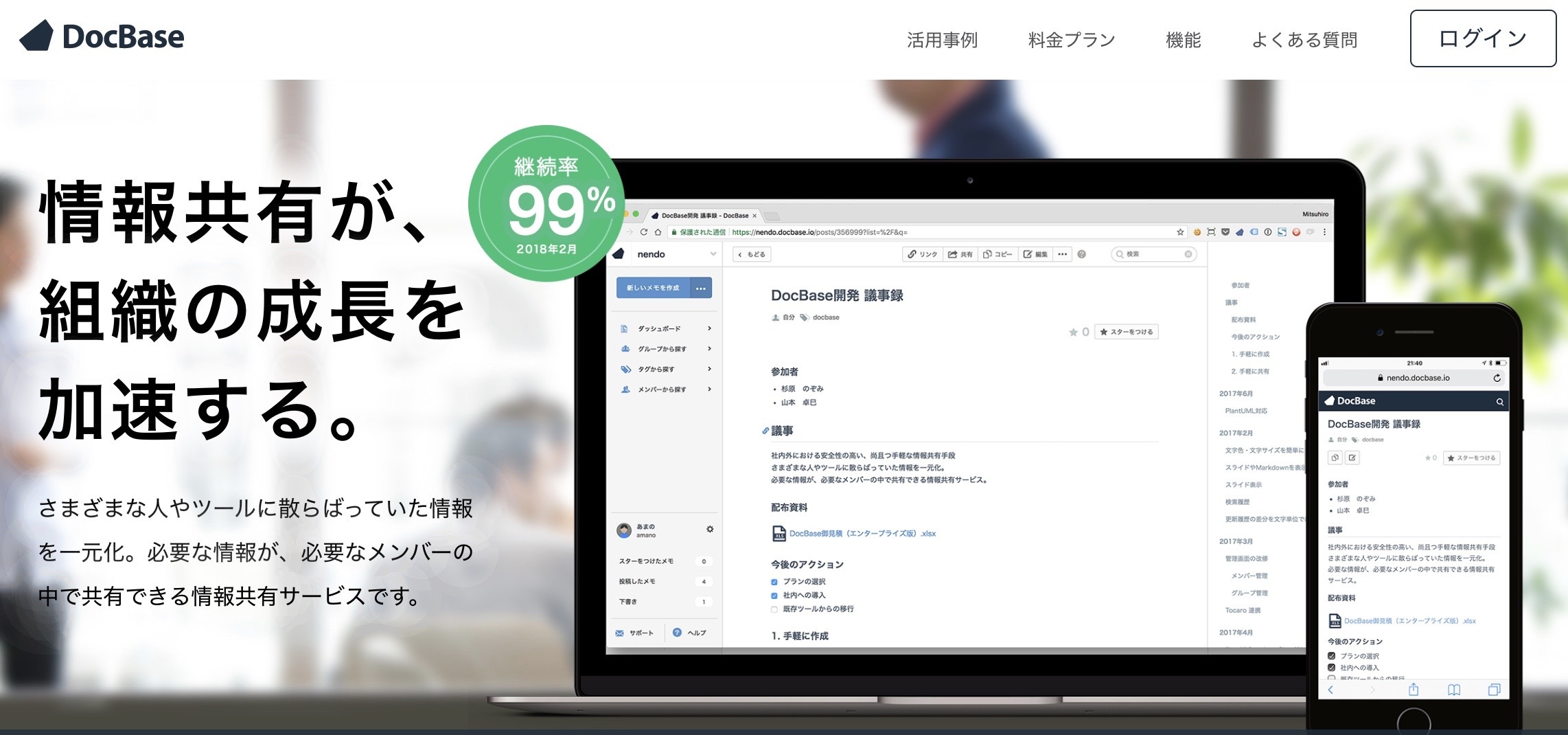 DocBase is a collaboration service operated by Clay, a Japanese company. DocBase is a wiki-focused tool used by many domestic startups. DocBase features a simple UI. It contains the necessary and sufficient functions of the Wiki tool from document creation to upload and search function.
Specialized wiki tools operated by domestic companies
Works with business chat services like Slack and Chatwork
esa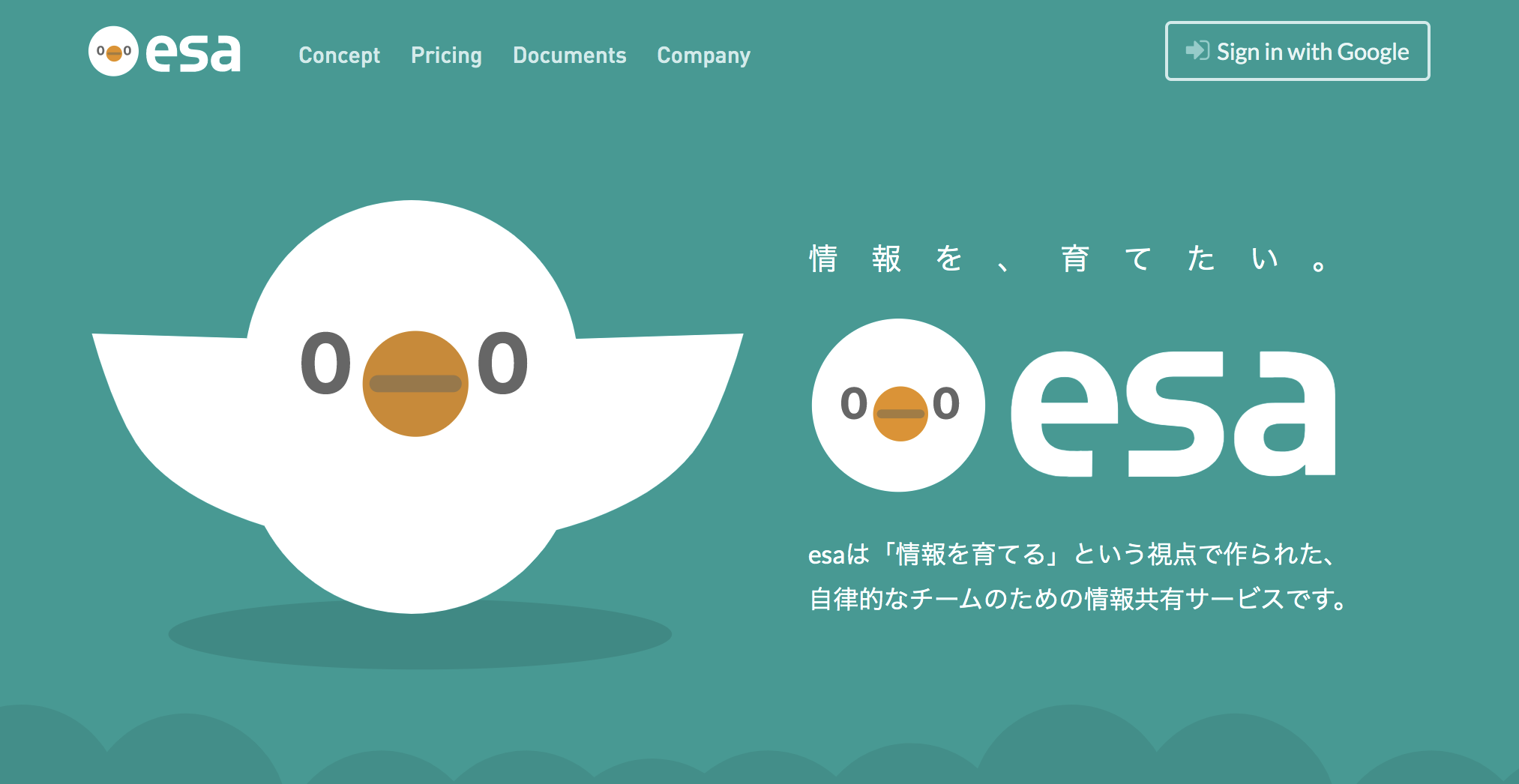 esa is a wiki service operated by the limited liability company esa. The concept of esa is an information sharing service for autonomous teams created from the perspective of "foster information". Features that are true to the product concept, such as the real-time preview function that allows you to see the work in real time as you edit, and the WIP function that allows you to share the work in progress, are provided. It is a specialized wiki tool for creating basic and simple documents.
A specialized wiki tool with a simple UI
There is a WIP function that allows you to share in the middle of writing.
webhook works with major external services
Kibela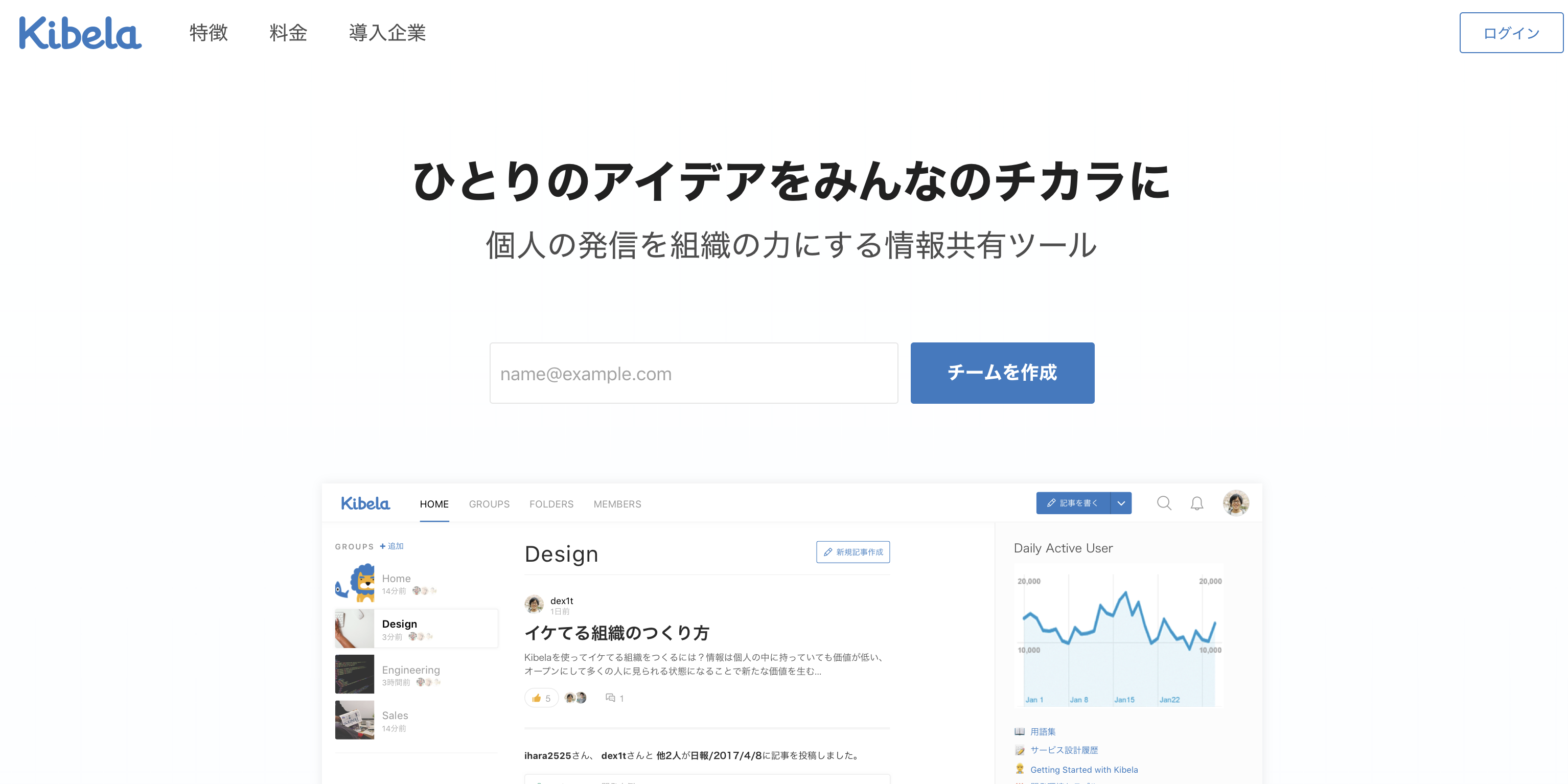 Kibela is a cloud-based wiki tool operated by BitJourney. It is a wiki tool with basic functions such as Markdown editor and fixed format such as meeting minutes. There are free plans for up to 5 users, and for small teams it's a cost-effective tool.
Enable Markdown
Free for up to 5 users
Guru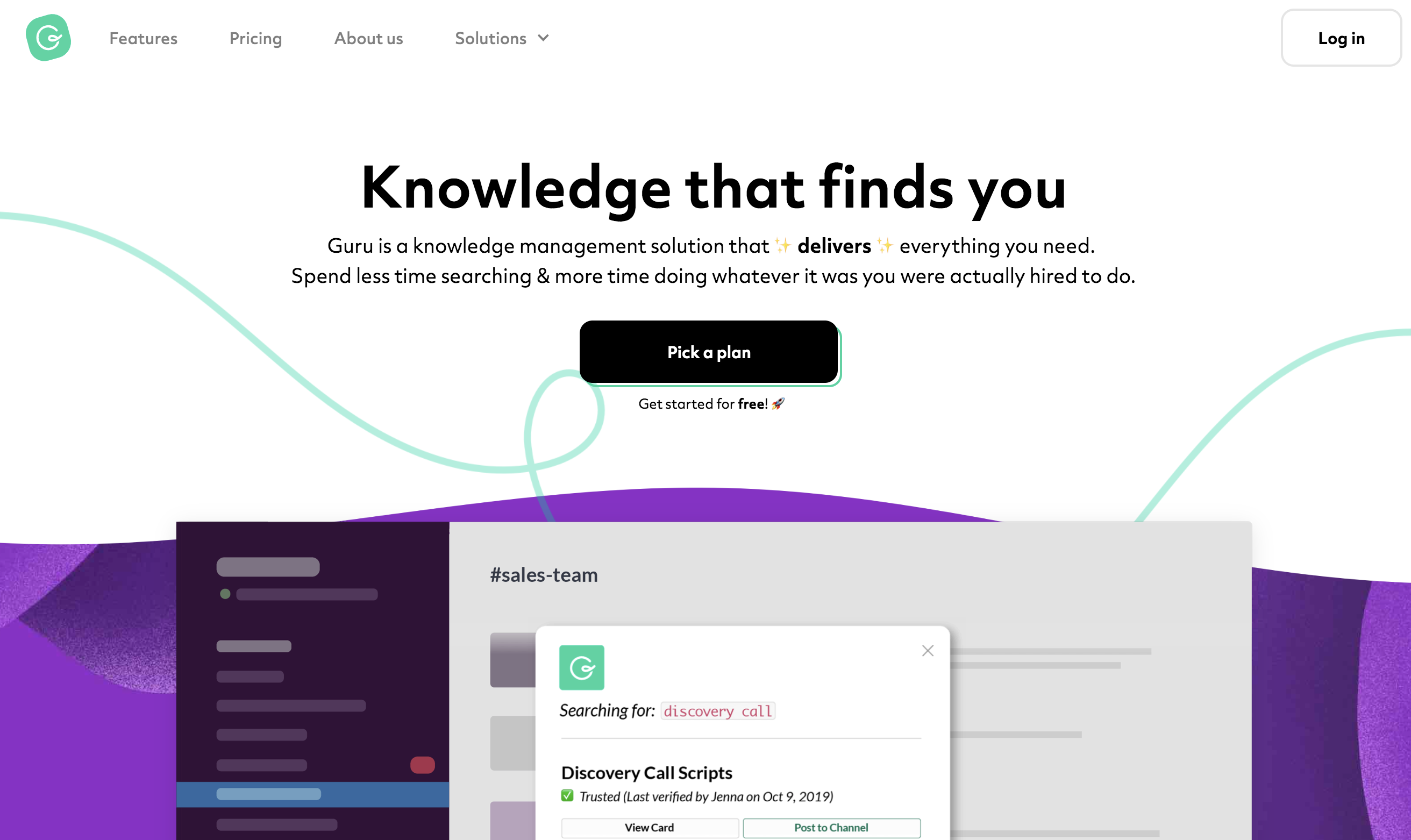 Guru is an internal wiki service from Guru Technologies in the U.S. Access basic Wiki service features such as document creation, rights management, and sharing. It works very well with Slack, and Gurubots on Slack let you update information seamlessly. This is a wiki tool for highly literate teams.
Analyze collaboration with analytics
Slack integration lets you browse and edit wikis from within Slack
DropboxPaper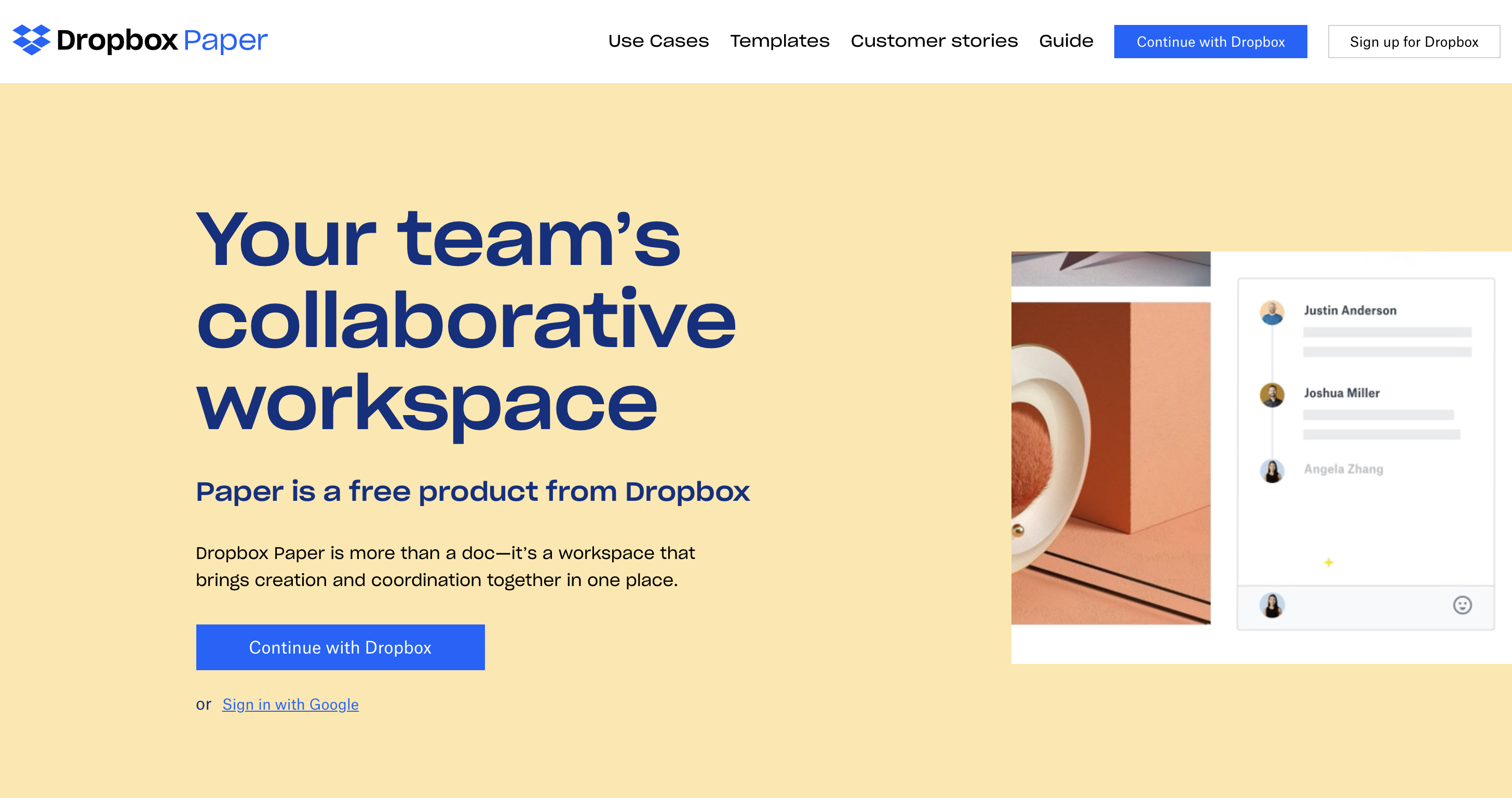 Dropbox Paper is a collaboration service provided by Dropbox, a file storage service. It has commenting and file sharing functions. This is particularly true of dropboxes, where the integration with file storage services is seamless, so teams that use dropboxes for internal storage services have a high affinity.
Collaboration services run by dropbox
With Project Management
Seamless integration with Dropbox
Evernote Business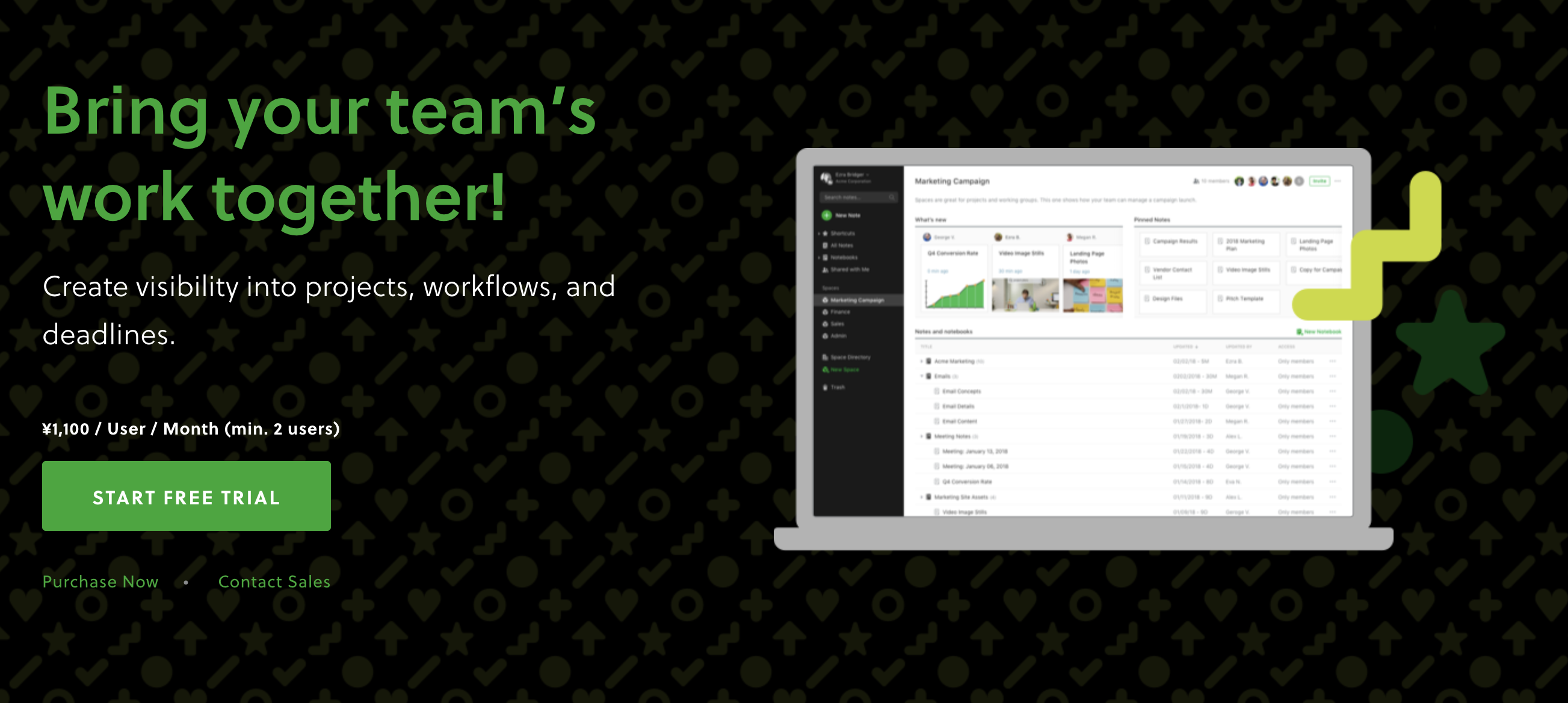 Evernote Business is a collaboration service for corporations provided by Evernote, a note-taking and task management service. In addition to wiki functionality, collaboration features such as project management are included. Evernote works with all the major external services, including Slack, Outlook, Google Drive, Microsoft Teams, and Salesforce.
Seamless integration with Evernote
One-stop access to project management, wiki features, etc.
Scrapbox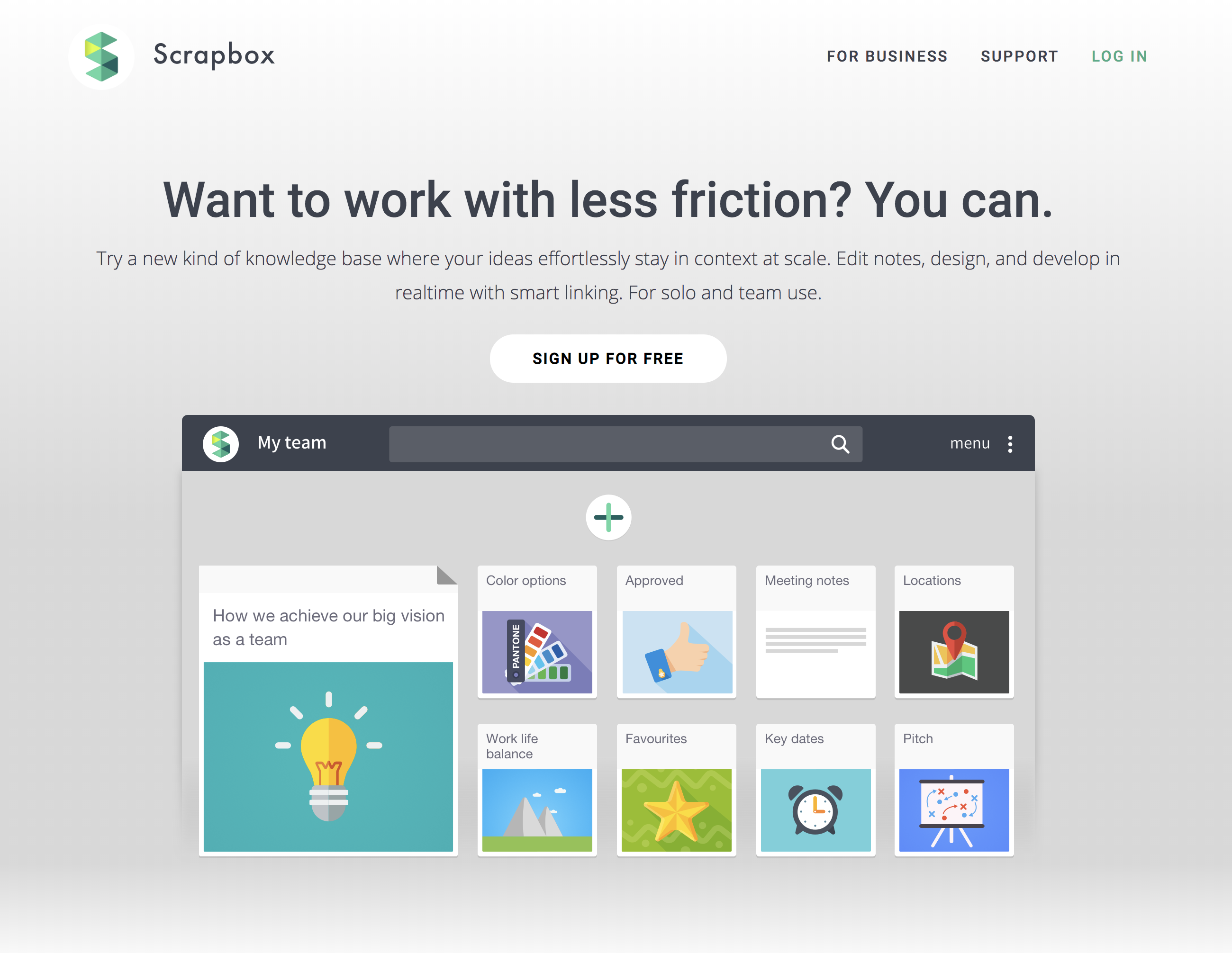 Scrapbox is a notepad-style service that makes it easy to share documents. Pages are linked by word links, so you can share knowledge with team members without worrying about the intrusive link structure.
Link structure pages through word links
Simultaneous editing in real time
Attaching images, videos and maps in one action
Teams wiki tab

Teams, Microsoft's communication tool, also has a wiki feature. If you are already using Teams as a communication tool, it will be very compatible.
Available within Microsoft communication tools
Chat within Teams from wiki space
CROWI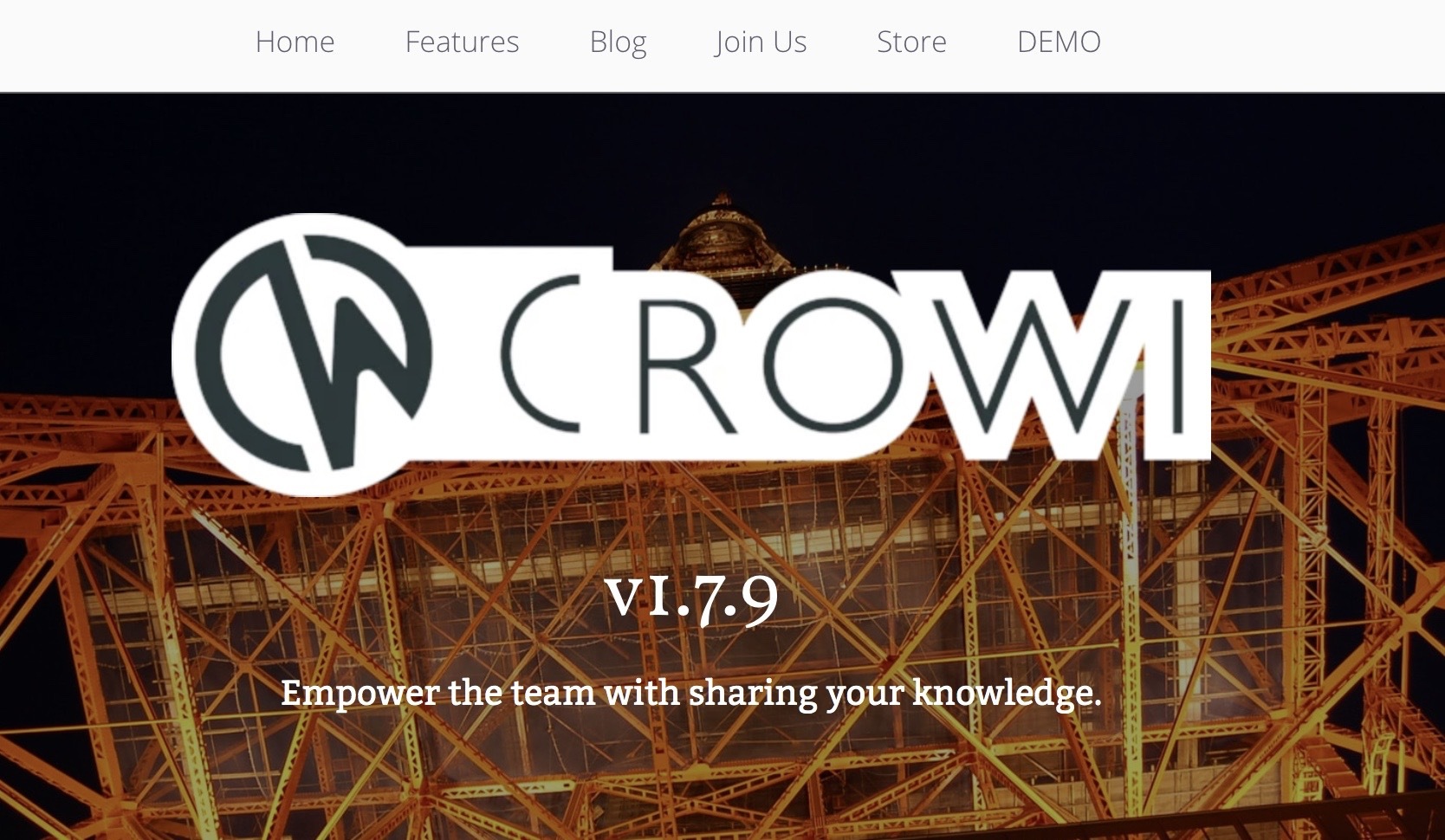 CROWI is an open source wiki tool. CROWI is free for commercial use. It has a simple UI with icons of people who have seen the article lined up. It is a cost-effective tool for teams who want to build their own environment at low cost.
Open Source Wiki Tool
be available for free
DokuWiki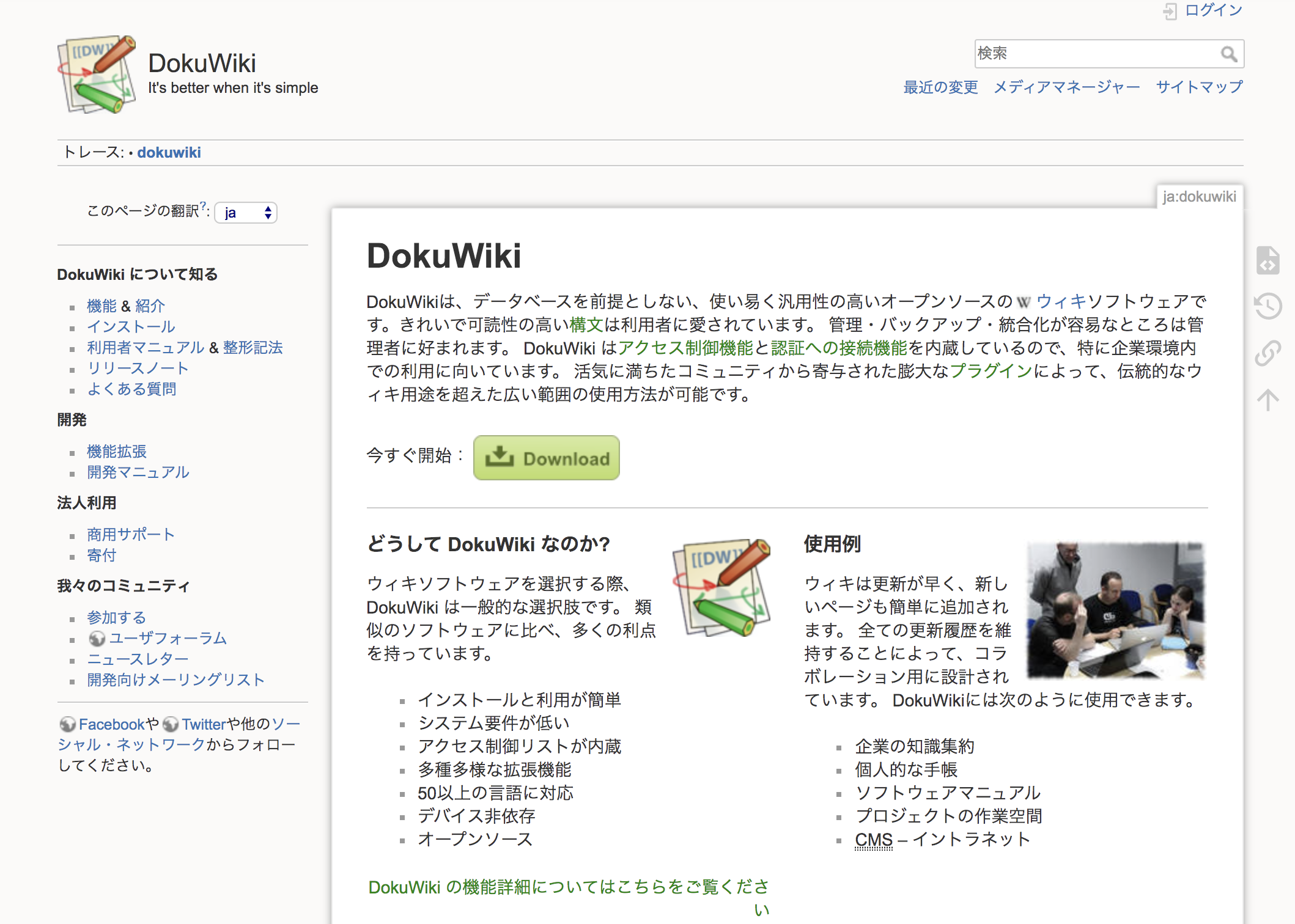 DokuWiki is a general purpose open source wiki software that does not require a database. It is more cost-effective if you want to build an environment with your team, or if you want to build a structure like a real wiki. With a wealth of plug-ins, you have the flexibility to customize it for your team.
Open source Wiki software
plain text wiki tool
Can be customized by plug-in
Lastly
As you can see, wiki tools can be specialized, open source, or packaged with collaboration tools. It would be great if you could help us select a more appropriate tool considering the team situation. That's all for the internal wiki tool.